Oh, Susanna
Don't you cry for me
I'm going to California
With my washpan on my knee.
The rivers around Auburn, California still show the evidence of the gold deposits . Tiny glints of the shiny metal shine in the pebbles. My Dad was determined to find a way to experience this piece of California history. Many refrains of "My Darling Clementine" could be heard on the way up the mountain countryside to try our hand at treasure hunting.
Learning the rules of gold panning
There were just a few basic steps to be learned  in beginning to look for gold.
put soil through sieve to remove large rocks
spin soil in large bucket to pour off large rocks
hand off to someone who has a gold pan.
Watching an expert was the ideal way to learn, a youtube videos make this possible from anywhere. We met with some very enthusiastic gold panners at a local supply shop, and they taught us the technique with an in-store demo.


for the little ones who wanted to help, there were several tasks they could do.  Everyone felt included no matter their age. Once their attention spans had faded they were more than happy to dig with shovels in the sand and splash in the knee deep river.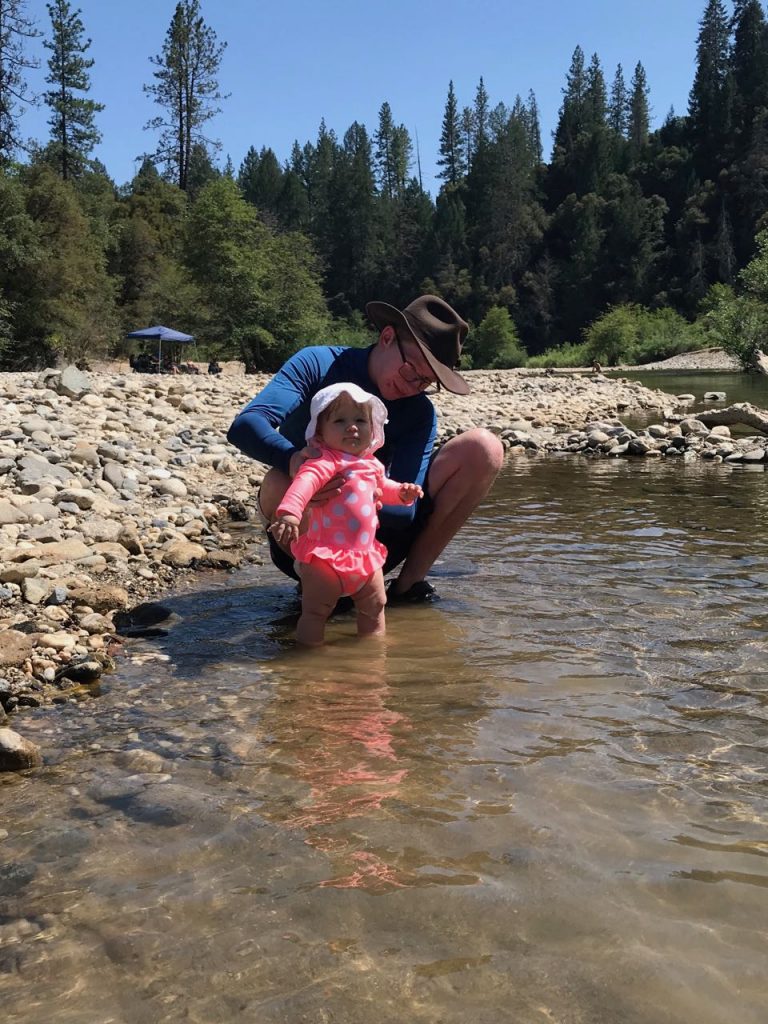 An ideal large family activity
The pictures portray an idealistic slice of the morning. The only doses of reality to be found was the presence of extra large California spiders in the rocks, and the awareness of the need to watch for rattlesnakes (a new one for us great plains folks). I would bring a small chair or stool along next time to be more comfortable. Stooping and lifting the rocks from the riverbed could use some ergonomic improvements. The heat of the sun was relieved by the chilly mountain water available. This was clear and fun for the youngest to play in. At the end of the day, everyone was fatigued but not cranky. The activity allowed even the youngest some independence in running around, so they were not as frustrated as when normally carried along on a big kid activity.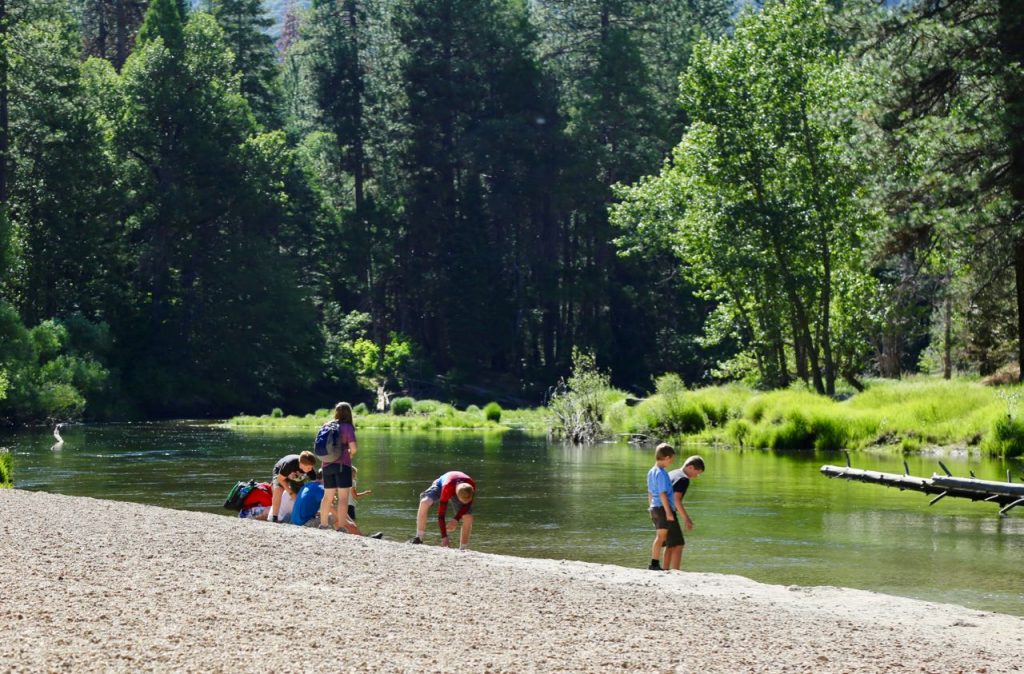 I suppose the biggest question is-did we find any? Yes-a lot! Mostly souvenir specks, but enough that we might have started a brand new hobby.