Come visit me over at True North Homeschool Academy this week and read my first guest post, written about education and virtue and reactions to words of Wisdom from a few of America's great men.True North Homeschool Academy is a newly revamped online home-school resource, focusing on quality Christian education, and real relationships in learning. Online classes were one of the biggest highlights of my homeschool years, so I'm really excited that there is someone focusing on bringing the details and quality of close knit classrooms of nerdy homeschoolers to the internet.  Thrilled to have the opportunity to share little pieces of my experience as a k-12 homeschool grad and college survivor with their audience.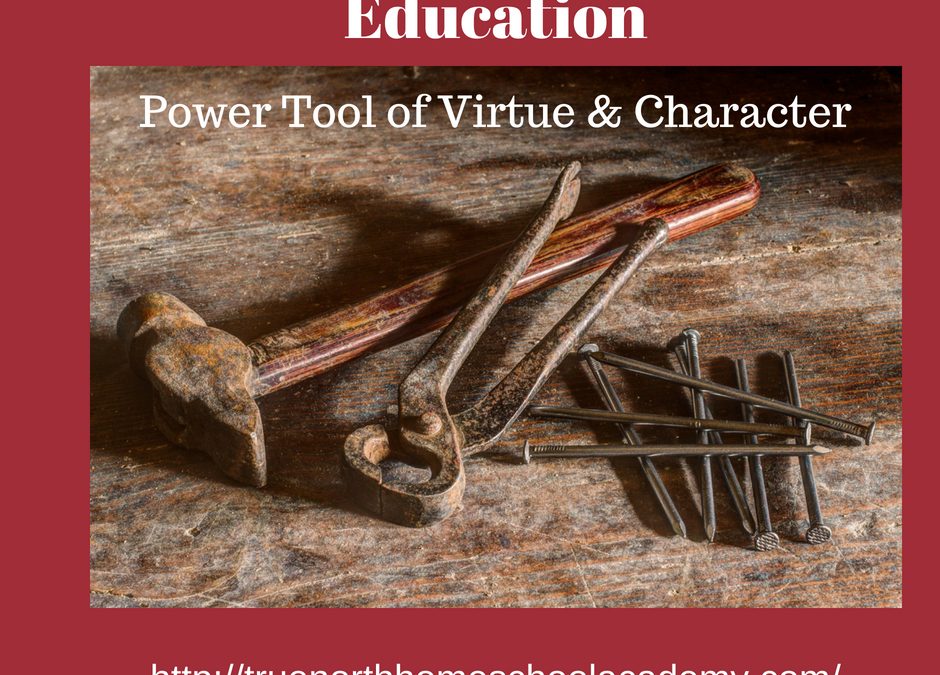 Forming Character with Education
I hadn't known the late justice Antonin Scalia was an advocate of education until the cover of the recently released Scalia Speaks caught my eye at a local bookstore. Just a few moments with the book revealed his thoughts on the deterioration of American schools, the sinking standards of higher education, and the need for learning based on scripture and civic responsibility. Drawing on his experiences in law school, on the bench, and with the younger generations he mentors, he warned urgently against following the veering moral compass of our nation.
Scalia drew his opinions extensively from the words and writings of the earliest Americans, challenging me to examine my parent's motivations in their decision to teach me at home. Each phrase directed me to the firm understanding that knowledge was worthless unless grounded in faith and virtue. An excerpt from Noah Webster's On the Education of Youth in America impressed me so deeply that I pondered the meaning through the rest of the day. "The virtues of men are of more consequence to society than their abilities; and for this reason, the heart should be cultivated with more assiduity than the head."
On the Education of Youth in America
I later found a copy of Webster's entire essay, where he outlined the subjects he believed a child must be taught in school. He emphasized a rigorous study of law, history, and ethics, seeing these studies as not merely the acquisition of knowledge, but of virtue and character.  Along with Scalia, he believed schools should place a higher importance on forming a strong character than a brilliant scholar. Furthermore, Webster did not suggest teaching these subjects to produce a successful career. He believed instead in forming citizens qualified to take their place in governing society.
Character Formation
The message resonated with me as I recalled my parents, who valued the formation of their children's character first and foremost, guiding their decision to raise a homeschool family. They believed in education as the transmission of Christian virtues and culture to their children, and saw home education as a powerful tool in achieving this goal.
Technology, Skills, Character
In our technology driven world, a person's knowledge and skills are incredibly important. Yet it is character that determines how those skills are put to use. A child's moral grounding will provide the rudder to steer through career development, civic duties, and family life. My parents were confident that they could give adequate instruction in the practical skills of learning, and that they would also be in a better position to court the developing hopes, dreams, and character of their children.
A good man out of the good treasure of his heart brings forth that which is good: and an evil man out of the evil treasure brings forth that which is evil. For out of the abundance of the heart the mouth speaks.~ Luke 6:45