It's hard to believe that the year is over, and four years of high school have passed already. Sunday our homeschool group had a graduation ceremony for the three homeschoolers in my group graduating this year.
Receiving my homeschool diploma from Dad: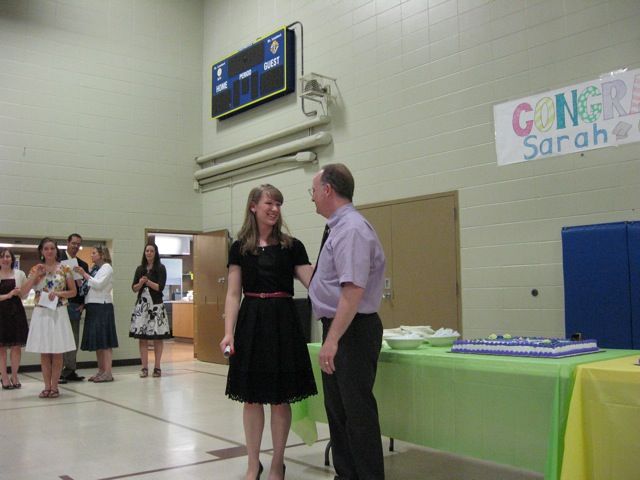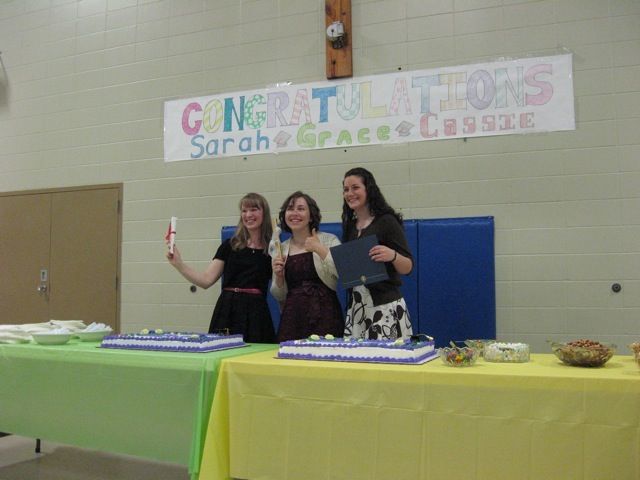 Yay!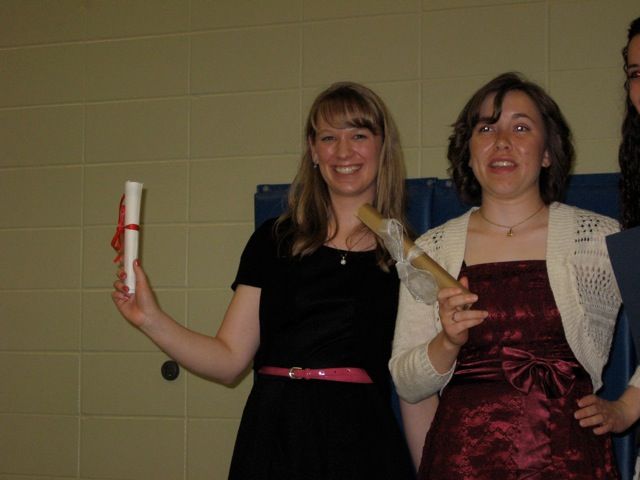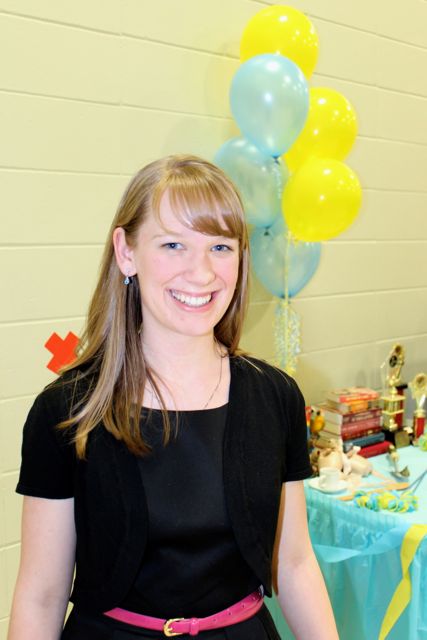 I decorated my table in blue and yellow, the same colors that are painted on my room walls (my 'school colors').  : )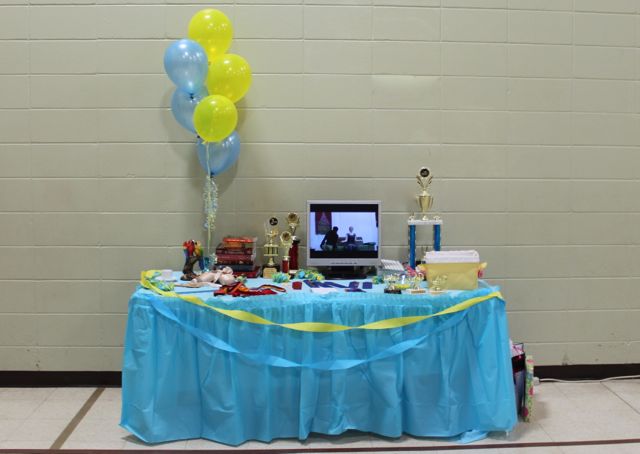 A hobby corner on my table featured pointe shoes, a trowel, teacup and saucer, spoon, knitting needles, parrots, and books.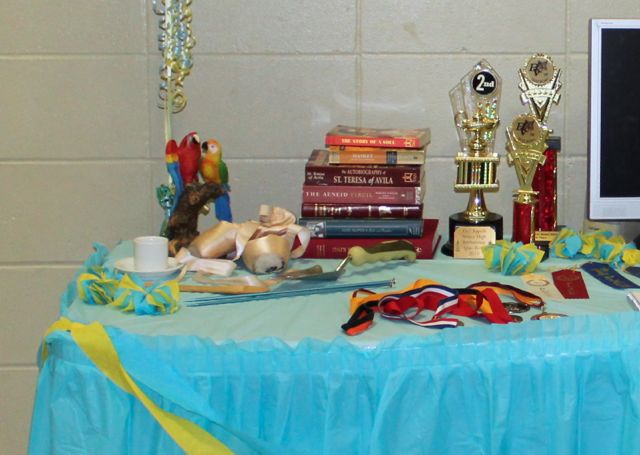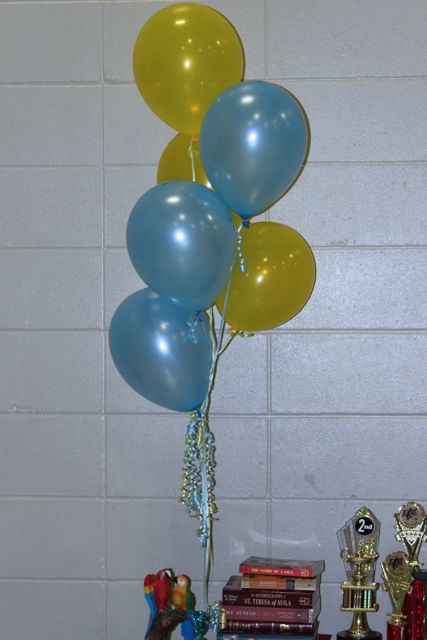 This is the first picture of my whole family together since the addition of Claire:
Though it's a little sad to be finished with high school activities such as quiz bowls and drama competitions, I'm really looking forward to fall.  I'll be attending school for nursing  while still living here at home.  I can't wait to start!
Pictures by my Dad and Grandparents