Maria as Queen of France in the January 2015 homeschool one act play competition: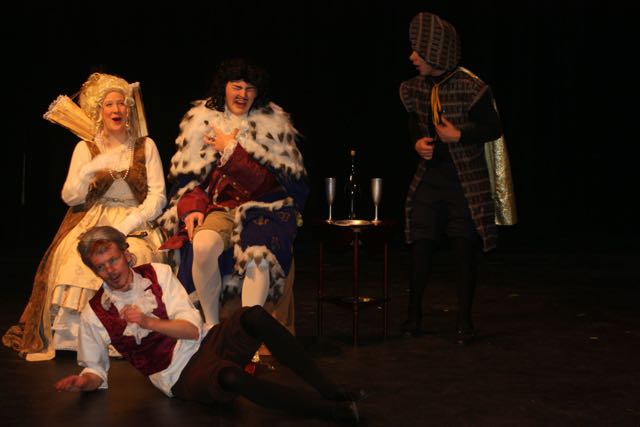 Landon in his last one act play competition-his performance won a 'best actor' medal.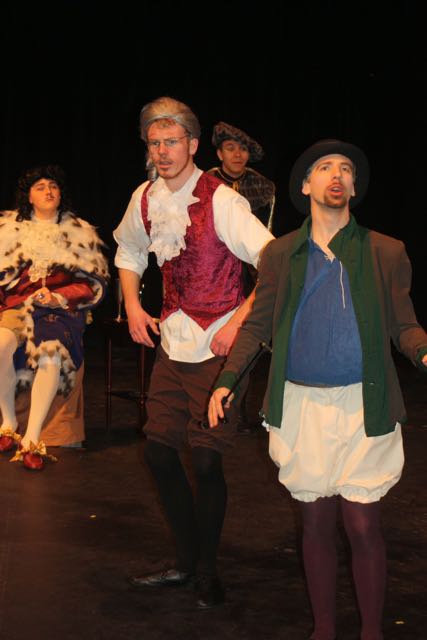 I think he'd fail the marshmallow test: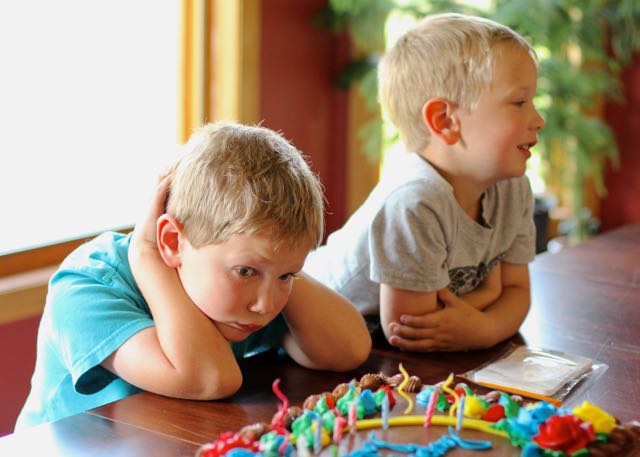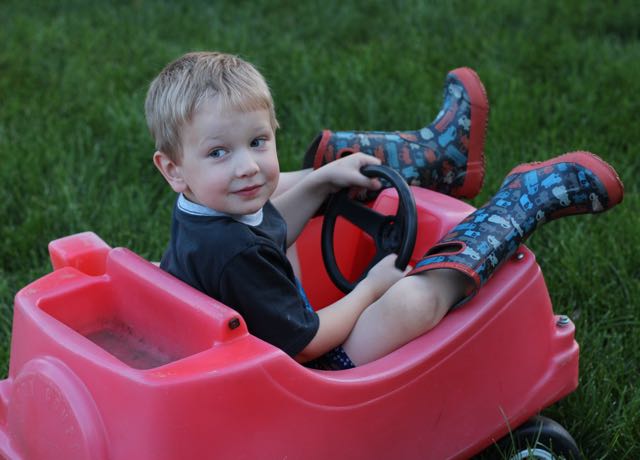 Apparently we invited a dwarf to Daniel's birthday party: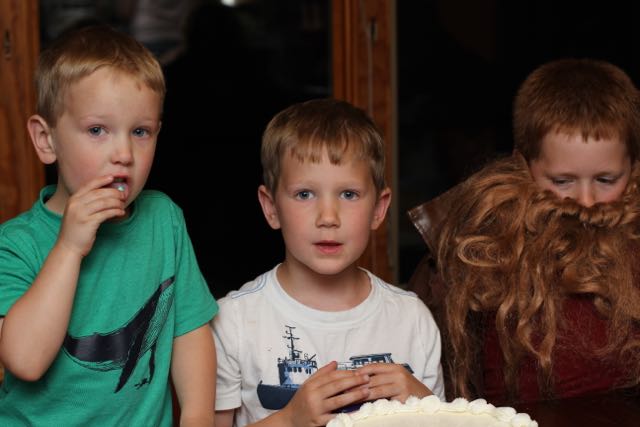 Claire slipped smoothly into her role as big sister. Benjamin is only one week old here!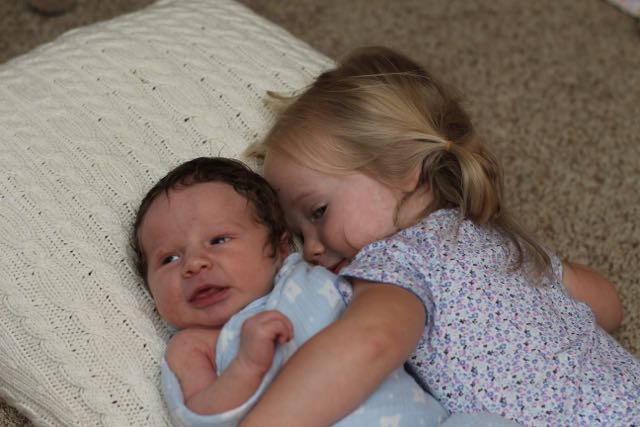 Landon assists Maria in making a Galadriel costume.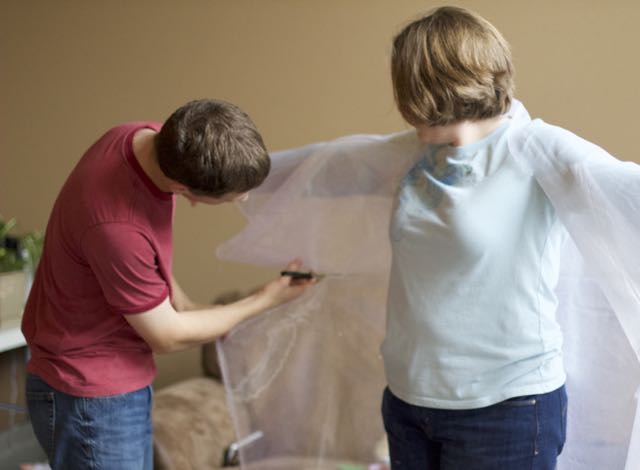 Little brothers. Love.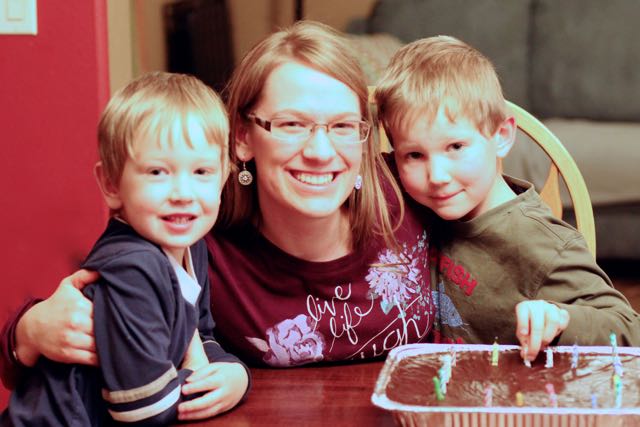 Musician in training: