The baby chickens sure are getting a lot of attention around here! They are so cute though, so who could resist picking them up and petting their silky soft down.  There are four of them, and they'll be beauties when they grow up!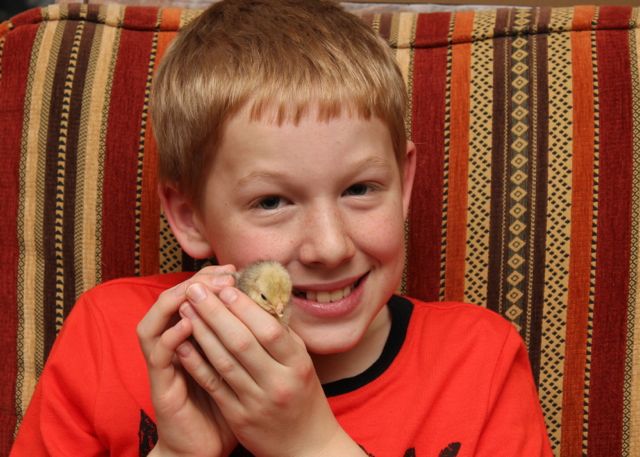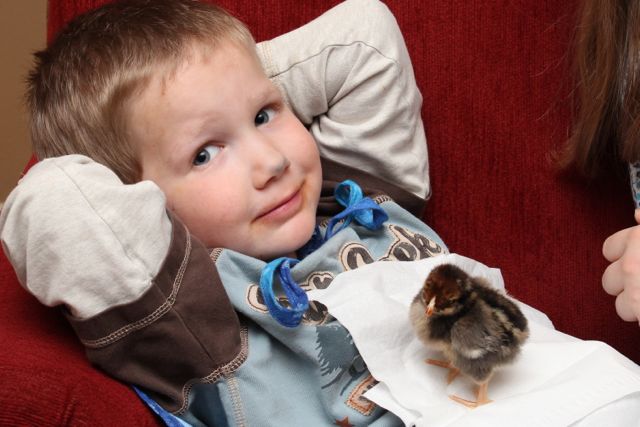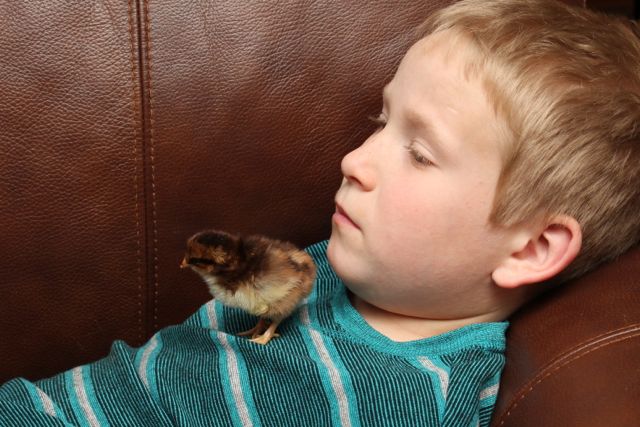 This is what they'll look like when they are big:
A barred rock: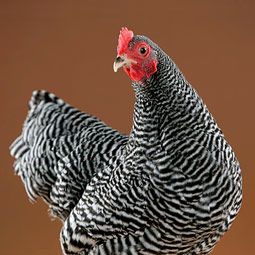 A speckled sussex: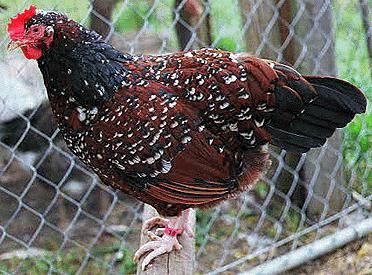 A gold laced wyandotte: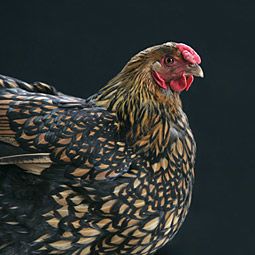 A columbian wyandotte: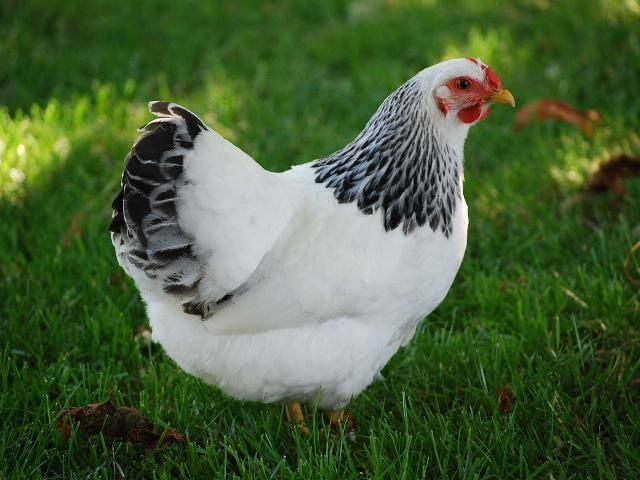 We're working on naming them, since so far only the gold laced has been named (Victoria). Chickens have ended up being a really fun and rewarding project, so everyone is excited about the new additions.