A friend's wedding took the family to the west side of the state in late September. The beautiful fall scenery in the rolling hills and jagged rock formations brought a wonderful rest from schoolwork, as we fit our entire trip between my weekday school schedule. (Thanks, Dad, for driving till four in the morning to get me home for Monday classes!) We brought home a multitude of pictures, and here are a few teaser pictures until I have time to sort them all.
Benjamin in the Badlands.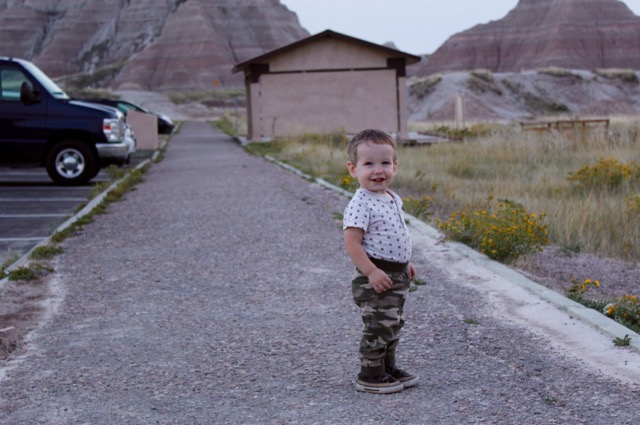 At last, it all makes sense; Joseph is a wild hoofed animal at heart. His first instinct when he saw the pronghorn antlers on the kids table at Wind Cave: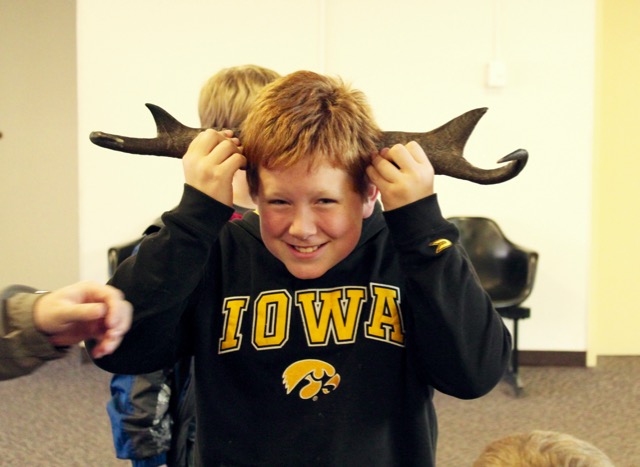 Almost all the family-Landon stayed home to take care of schoolwork, and Maria is the photographer. This is at Wind Cave national park.