A gate guarded the gifts while they were displayed for a short time before we opened them: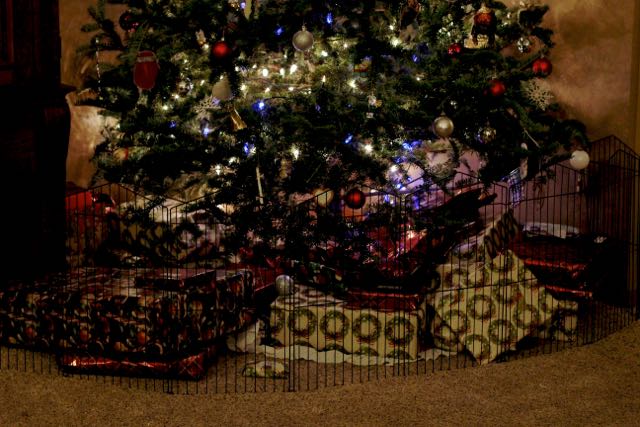 Claire learned very quickly how to open presents…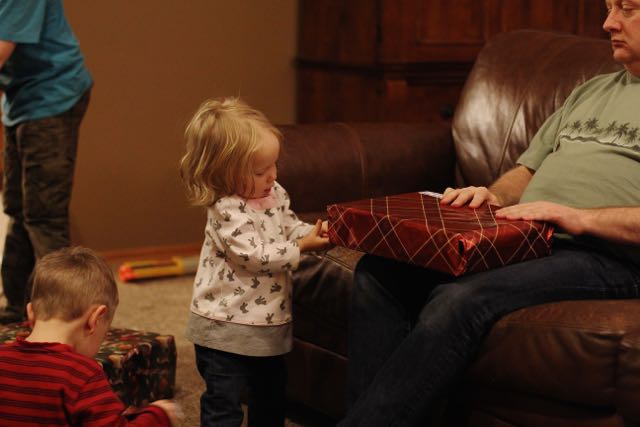 …and was on to the next one.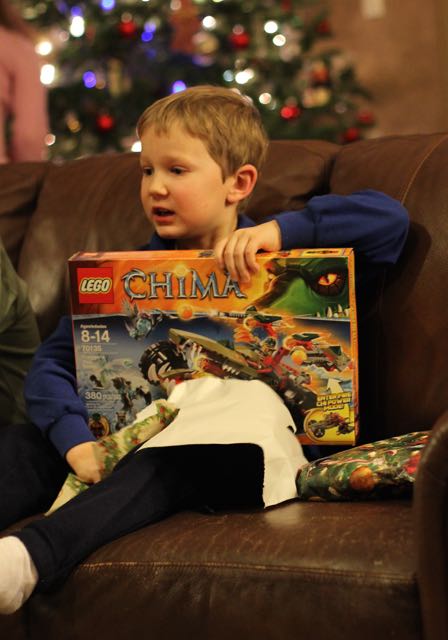 The whole family caught the stomach bug right before Christmas. Landon was the last, and he was still recovering until the day after Christmas.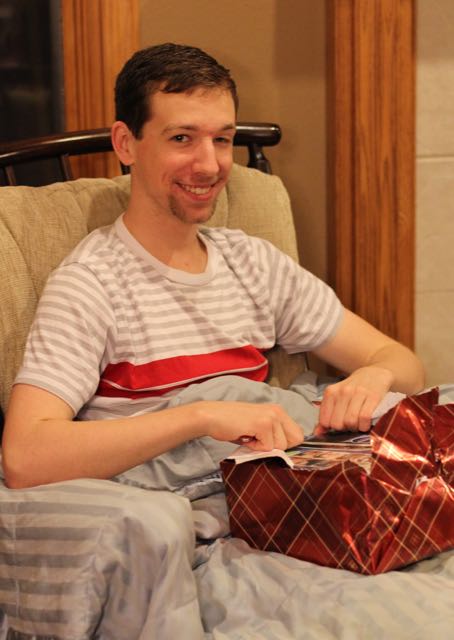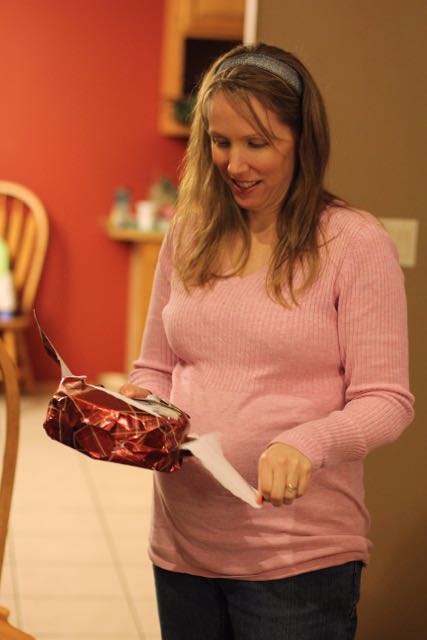 Note that our family is growing-a little brother coming in May. I cannot wait to hold a little newborn again. Luckily, I'm so busy with school it seems like this pregnancy is passing by more quickly than any of the others. I think it will be spring before I know it.