On the last day of our stay in California, we visited one of my favorite places on the trip: the mission San Juan Capistrano.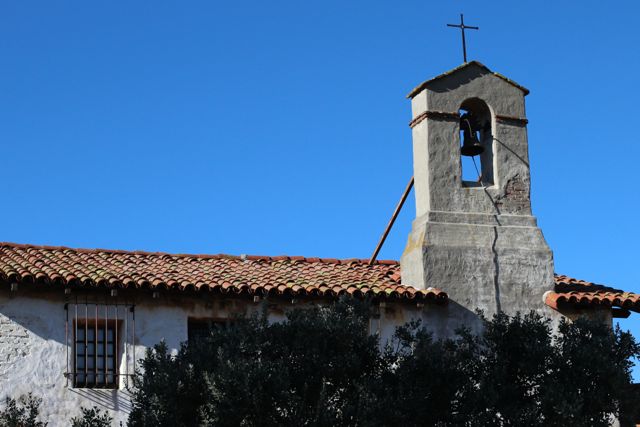 The architecture was beautiful, and the history felt so near. It was founded in 1776, the same year the Declaration of Independence was adopted by the thirteen colonies, by Blessed Juniper Serra. From the information at the mission, we learned that Father Serra is considered to be the founding father of California, as he founded nine missions across California.
There were lots of artifacts from the daily lives of the Indians and priests who lived at the mission. There was a vegetable garden, a furnace for melting metal,  and this millstone for grinding grain.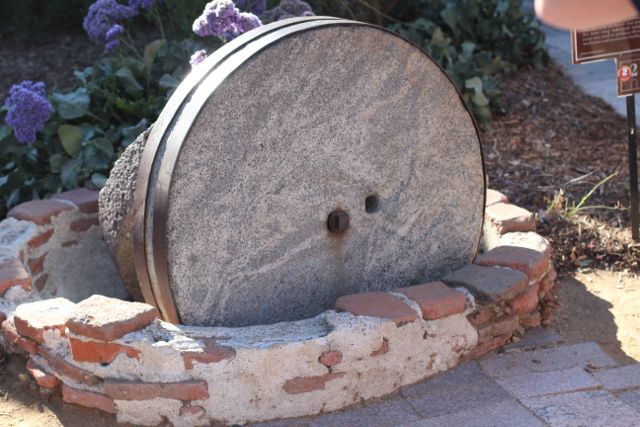 I wish they still made buildings with so many arches and bells! I counted at least seven bells around the mission.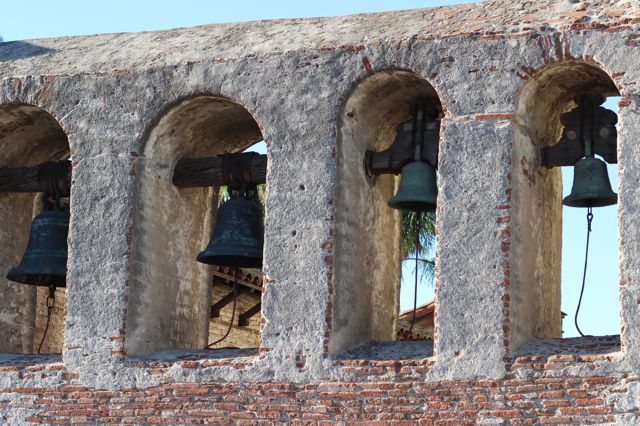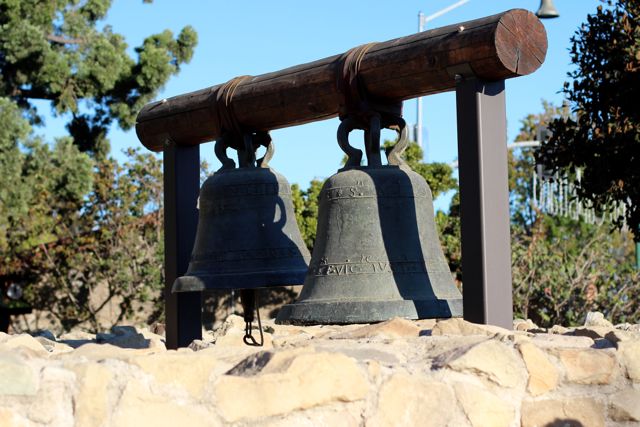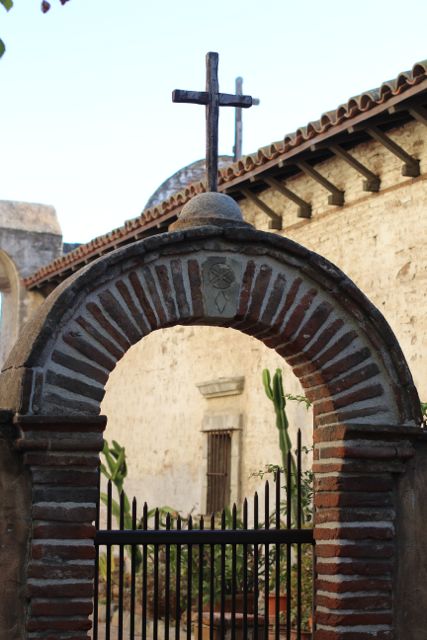 There was a lovely garden inside, featuring a fountain, lots of flowers, and exotic looking cacti. There were also dozens of large butterflies and hummingbirds flying around, mostly species I had never seen before.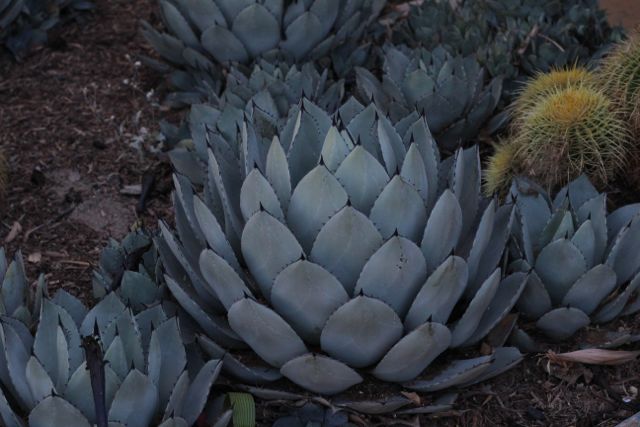 I love vine covered buildings: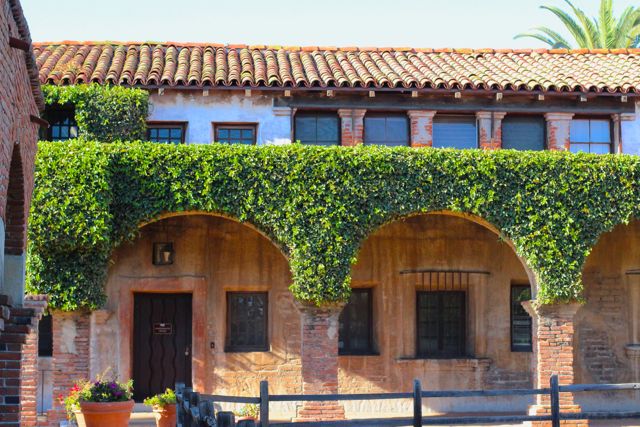 arches, arches…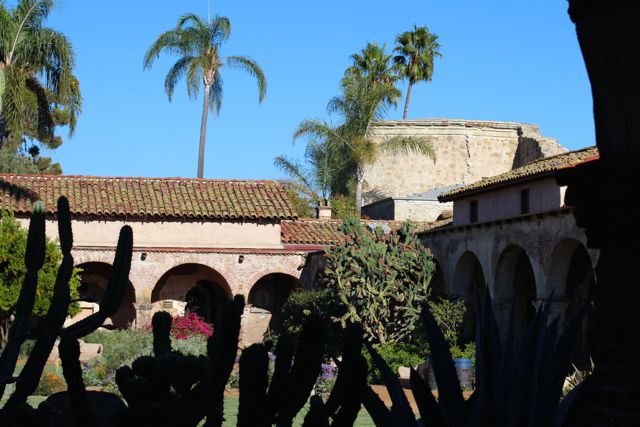 and more arches!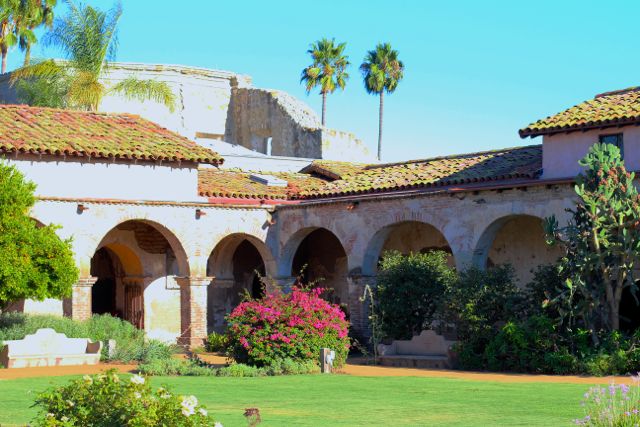 The town around the mission, also named San Juan Capistrano, featured the bells in their streetlights. They were very unique.