J+M+J
These days, I've been browsing through every plant seed catalog that comes in the mail, dreaming of the warm days. Last week was especially hard to bear, since the temperature was below -15.This week has been better, in the upper 20's and low 30's, but it is still cold. Tomorrow, however, it may even get up to (gasp) 39 F! I am trying to remind myself that these mild temperatures are only temporary, but it still is very nice to have a little melting going on. We are in dire need of some melting, with the snow drifts coming even to the bottom branches of our trees: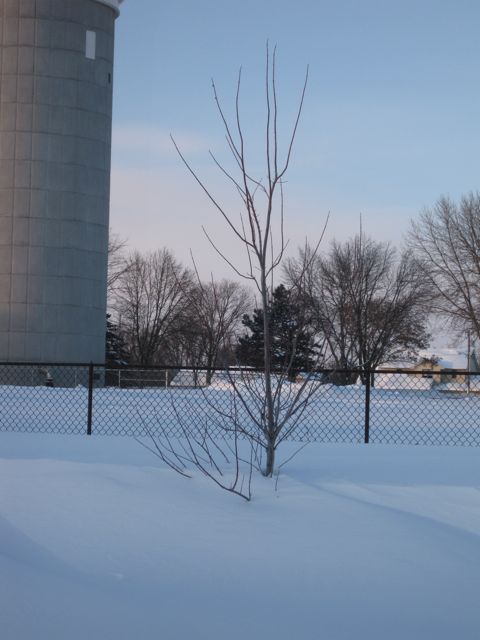 One good way to make the days looking at this pile of snow a cozier is sipping tea with a little cream and sugar. We picked these limited edition teas from one of my favorite tea companies mid December, and we're just getting to the end of our supply.
This is my new favorite kind of tea. I never tasted a tea that had such a distinct and unmistakeable flavor.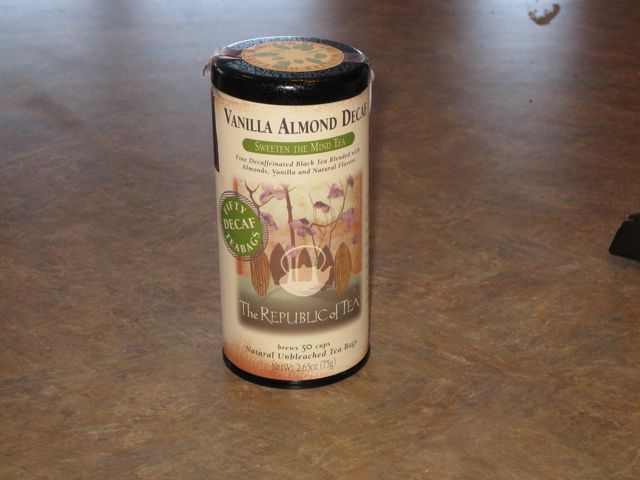 Mom enjoys some vanilla almond tea in her mug, which was a birthday present from Landon, Maria and I.
A+M+D+G