This post speaks to what I've had on my mind since last October, when Derek and I visited the Sacramento capitol building to see a marble statue carved from same block as the David modeling Queen Isabella and Columbus. I had seen it for the first time and was in awe of the incredible workmanship.
When we arrived, we realized the statue had been a casualty of the many monuments removed last summer during protests following the murder of George Floyd. I'm sure it's disappeared into some storage area. Something worth that much money doesn't just disappear. I am happy it's safe rather than destroyed or vandalized like so many other statues were.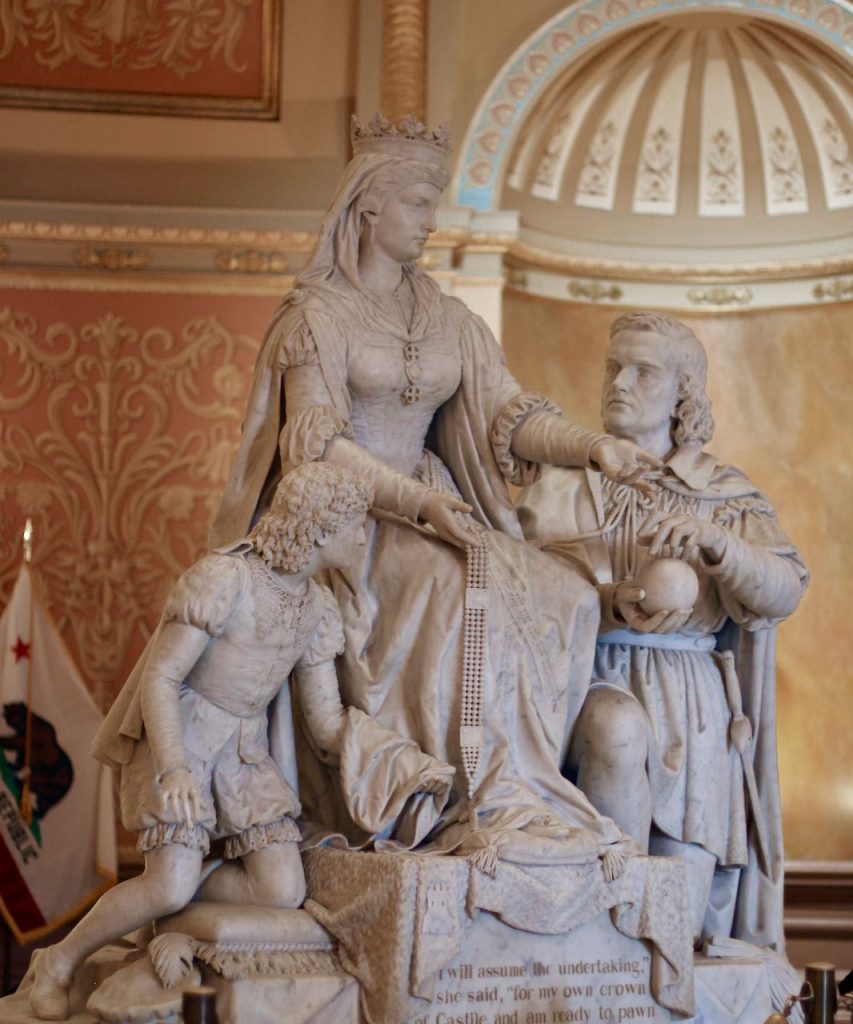 I'm happy I have pictures from years ago for memory sake, and thankful I'll be able to pass on this small bit of culture, and remember the way things were before this cultural change swept through.