As the temperatures dive, preparations for the cold days ahead keep morale high as we undertake the plunge towards the winter solstice. Like a squirrel in September, I lay in my provisions for the cold. Boots replace sandals, winter coats emerge from the closet. I stopped at a local store solely on account of my frigid toes, and hunted down the warmest pair of wool socks I could find. (I'm close to believing that was the best decision I made all week, as my feet have been warm and cozy since then.)
A Norwegian once visited my school to advertise January term study abroad opportunities in his country. The first question he was asked was about the temperatures at the top of the globe in the middle of January. He replied merrily in his light Norwegian accent, "Oh, there is no bad weather, only insufficient dress." He swung his arms open as he spoke, as if to illustrate how the arctic natives embraced the cold.
In fact, I later found out that several Nordic languages have a word to describes how they go through winter with a smile- it's Koselig in Norwegian. I am told it is hard to translate- falling somewhere between cozy feelings, love, and contentment. It comes from family, hot food, and cherishing the small things of each moment. I heard is described by a Norwegian exchange student as "That Christmas time feeling, except for all winter long."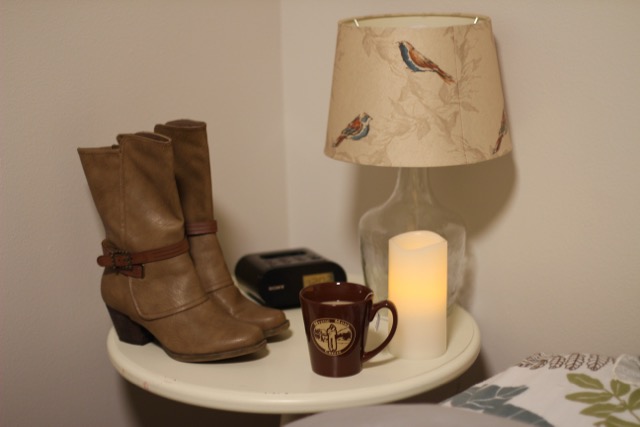 Pure Leaf's vanilla black tea is my favorite this time of year, and I also enjoy candles-both artificial and real.Our local weather station is forecasting an extra cold winter this year, so I'm doing my best to get begin the season with a sufficient supply of Koselig.