Once again, I'm embarking on a new school year. This time, I return to college as an upperclassman and officially enter the nursing program. After receiving the course schedules listing all the tests, papers, and assignments for the year, I'm trying to sort out a semi-organized plan of attack. It's a bit overwhelming, to say the least. This picture of (most) of my books is for my obituary that is likely to come out close to the end of the semester, so that the cause of death is well understood.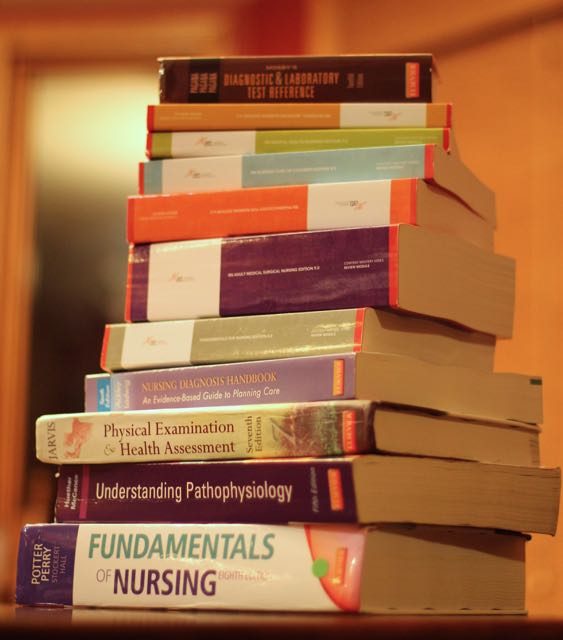 But this is why I'm ready to dive in anyway: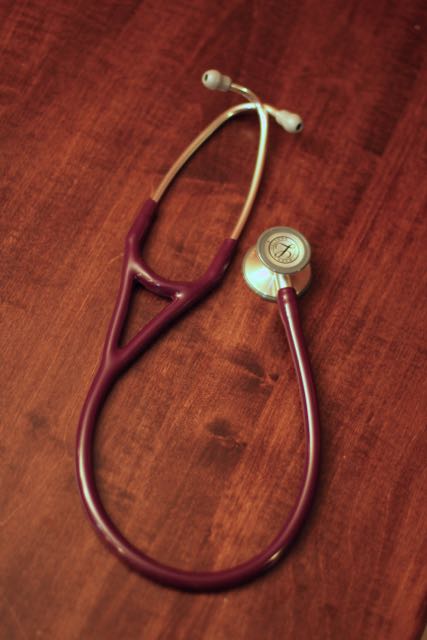 I'll be getting ready to step into the hospitals and begin practicing on patients, starting in October.