Quick and tasty! My great grand-mother's recipe.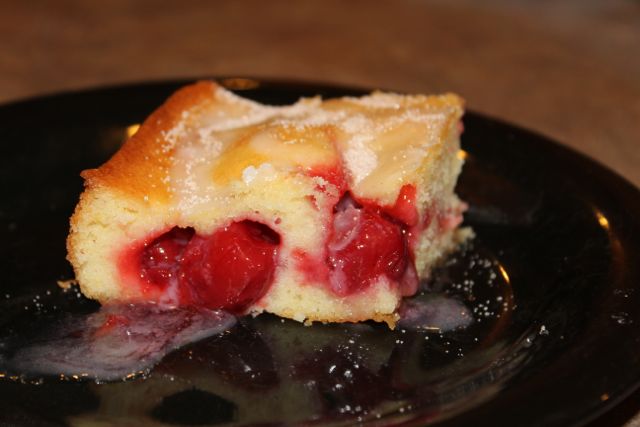 1 c sugar
3/4 c vegetable oil
1 tsp vanilla
1/2 cup buttermilk
4 eggs
2 c flour
1 tsp baking powder
1 1/2 cans cherry pie filling.
4 TBS sugar
2 tsp cinnamon
2 c pwd sugar
3 TBS milk
Preheat oven to 325. Mix sugar, oil, vanilla, and buttermilk together. Beat in eggs. Stir flour and baking powder just until smooth.  Pour 1/2 batter into a 9×13 pan and spoon a swiggly design of pie filling over it. Pour the rest of the batter in and top with cinnamon and sugar mixed together.  Bake for 35-45 minutes. Mix powered sugar and milk until a smooth glaze is formed, then pour over the cake when cooled and serve.