No other view says 'California' quite like this one.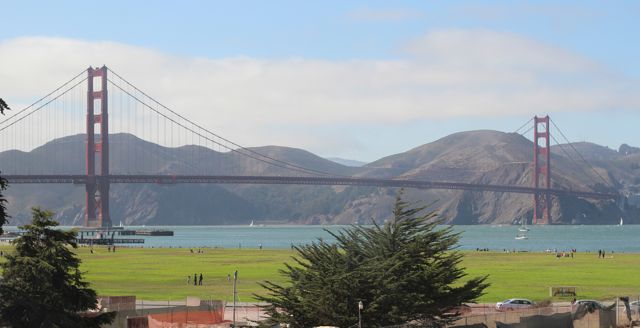 The Golden Gate Bridge was very pretty, and its renowned color did not disappoint. The bold orange color formed the perfect contrast to the crystal blue water and sea.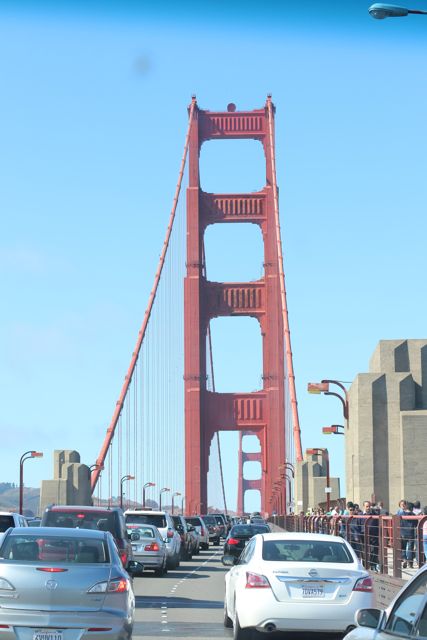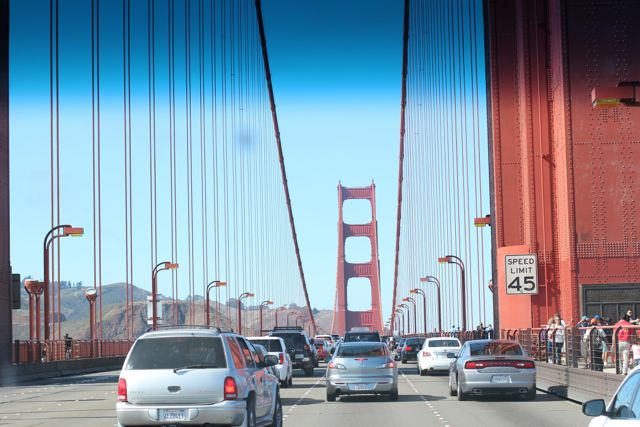 It had a beautiful view of the city and the bay.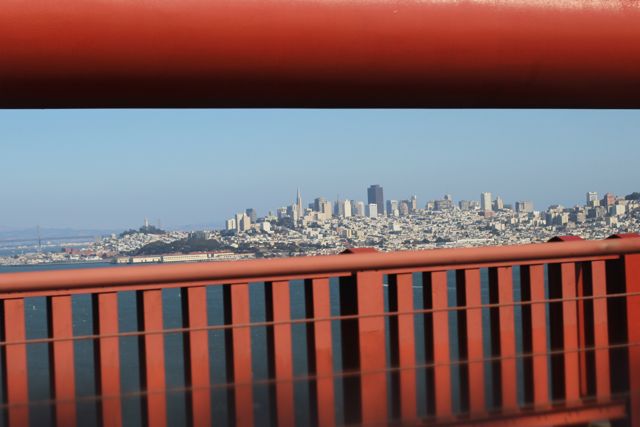 This is Alcatraz on the island. I never realized how near it was to such a large city. I wondered if the criminals found the nearby metropolis tantalizingly close.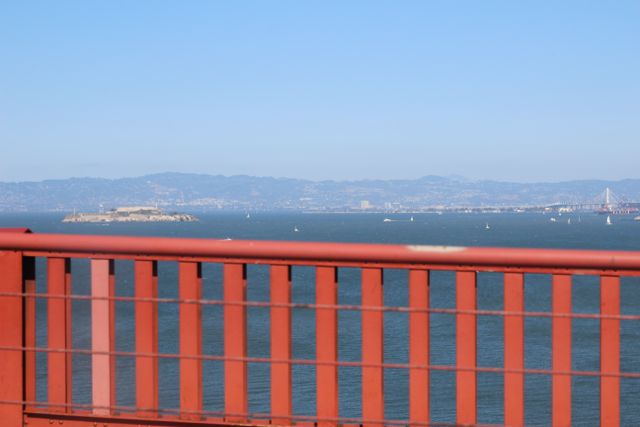 This is one of my favorite water landscape scenes I took. The wall lining the marina is so picturesque!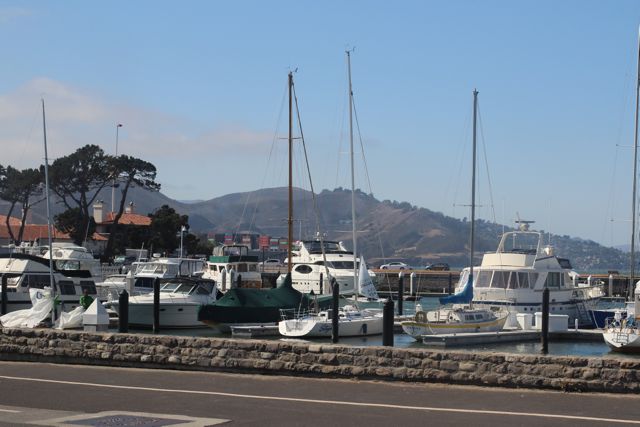 We traveled through San Francisco on our way to Los Angeles, and spent just enough timing driving through to get a feel for the atmosphere of the downtown region. Beautiful architecture lined the city streets, and historic trolley cables hung above us.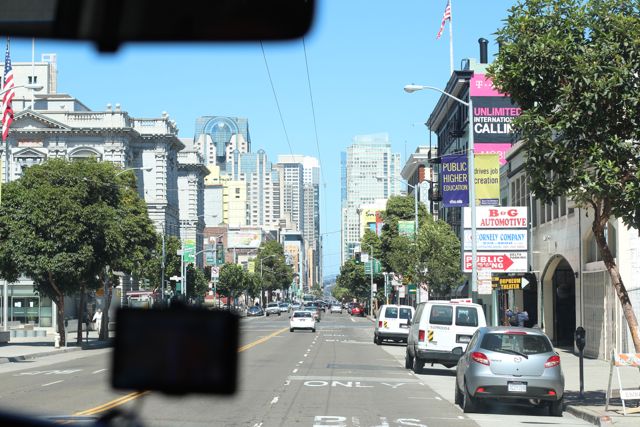 Sometimes it seemed like Chicago and Florida ran into each other and got a little mixed up about which was which.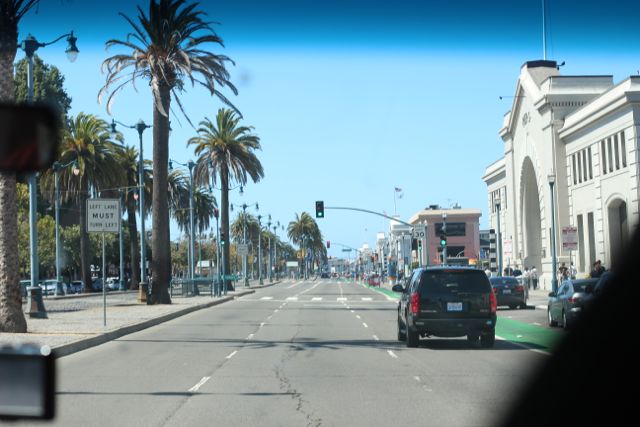 We left San Francisco that same day, but if we had stayed we would have been there for the strongest earthquake since 1989. The hotel where we stayed the previous night was actually within a few miles of the epicenter of the 6.0 earthquake that struck less than 24 hours later, at three o clock at the morning. While I'm happy we escaped being in an area suffering major damage, part of me still thinks it would have been cool to feel an earthquake. Maybe not one that is greater than 4.0 though.
Apple's company headquarters are very close to San Francisco, and Computer Man Dad thought they were pretty cool.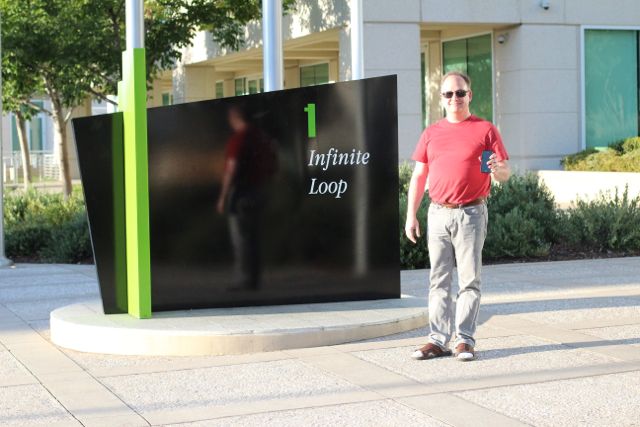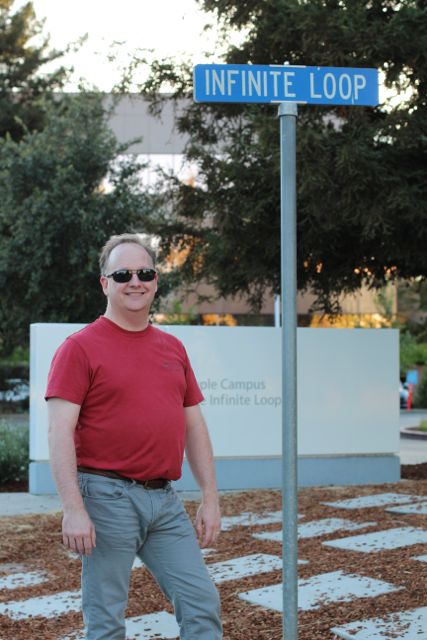 Lastly, a few more photos from the Redwoods. Here Joseph found some bracket fungi.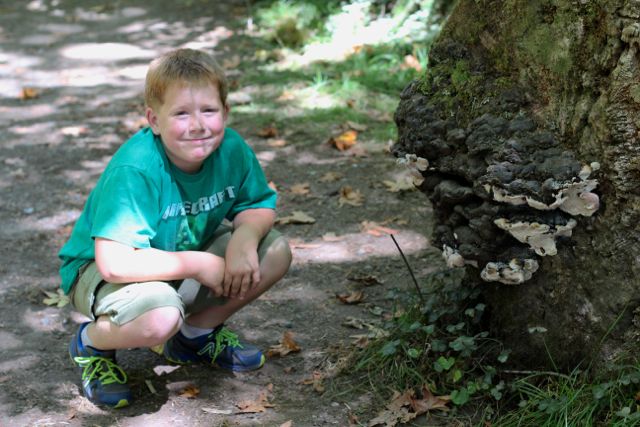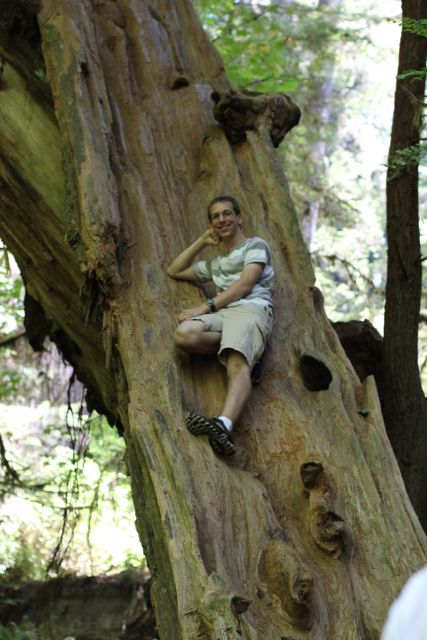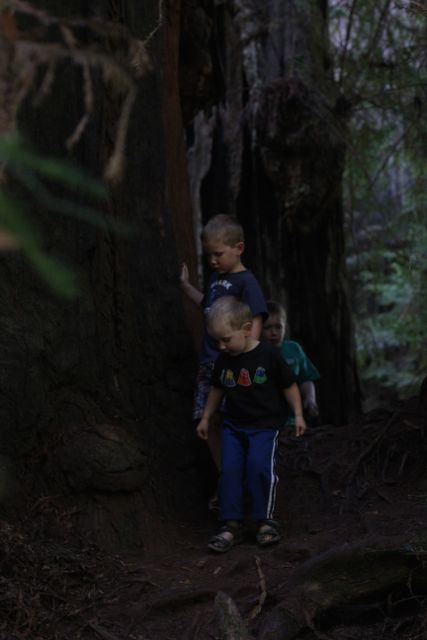 This was the view in all directions: