Our family made a last minute decision to take to the road for the last two weeks before school started. After much deliberation, my parents decided to try to drive all the way to the West Coast. We weren't sure how one year old Claire would deal with all of the driving, but she actually did quite well. (When supplied with adequate amounts of candy.)  The first state we crossed after our own was Montana. The landscape once we hit the mountains was rugged and had lots of interesting rock formations.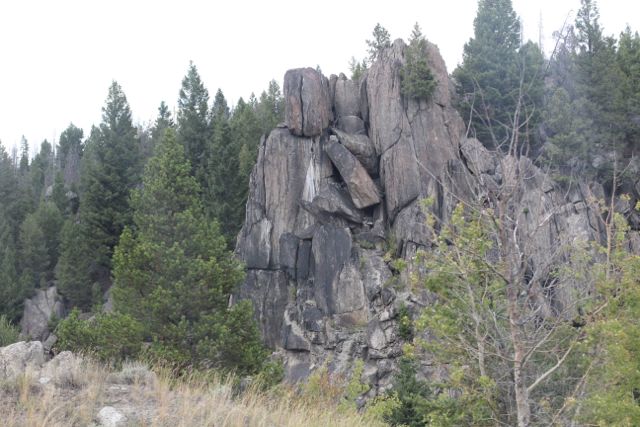 We also passed close enough to the Bear Tooth Mountains to see their snowy caps. That was one of the first exciting moments of the trip, since none of the kids in our family had ever seen a mountain. Then we traveled along the Columbia River for quite a while, seeing the same landscape that those on the Lewis and Clark Expedition had seen about two hundred years ago.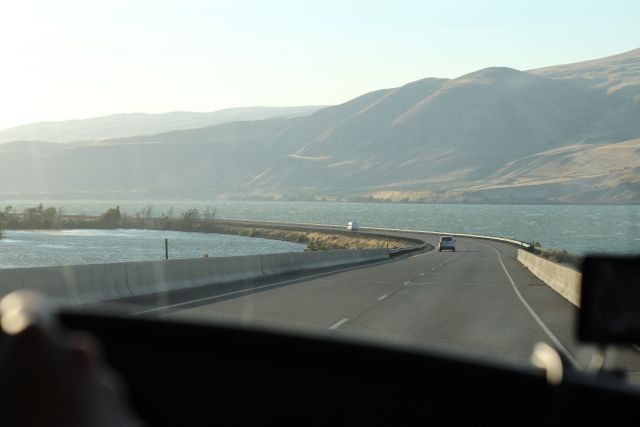 Some bridges spanning the Columbia were very picturesque: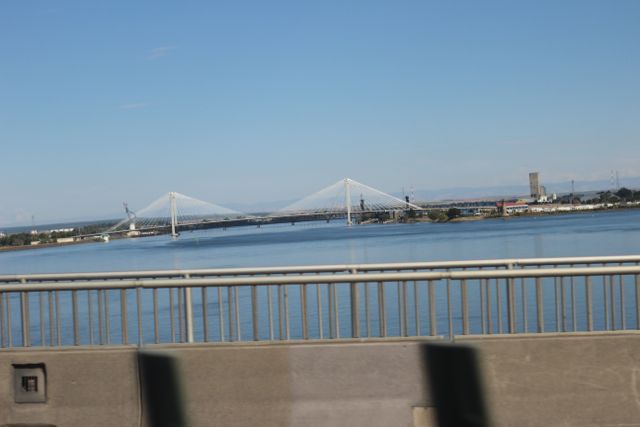 and this boat looked like it came right out of Tom Sawyer: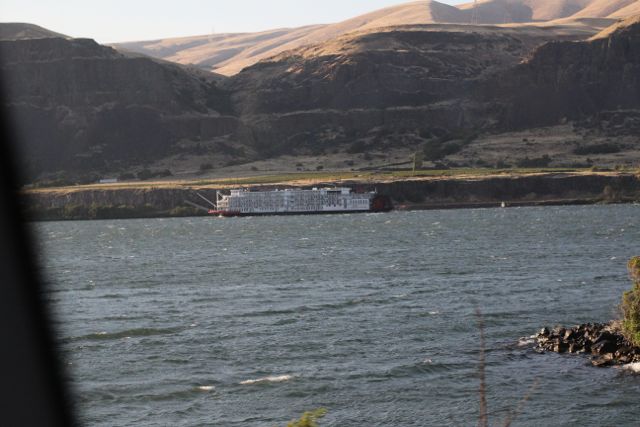 You can just barely see Mount Hood in Oregon in this picture through the hazy clouds. I would have loved to see it on a clear day, since its lone snowy top was just beautiful.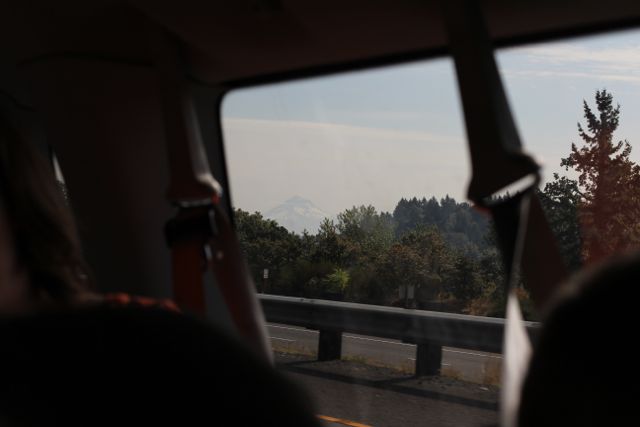 The moment of victory: passage into California! For such a big state, they sure had a tiny welcome sign.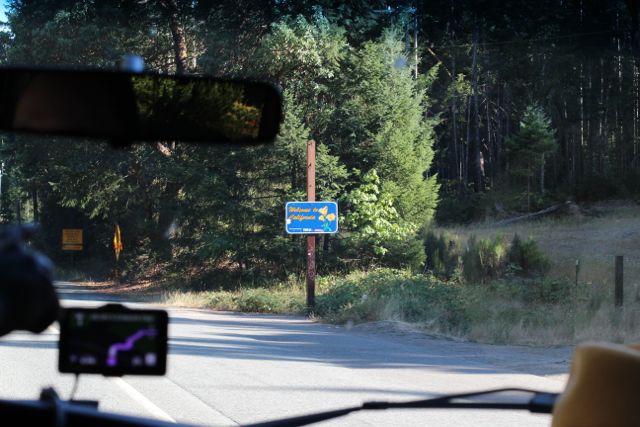 When we arrived in California after about four days of driving, we stopped in Crescent City to stick our feet in the ocean for the first time.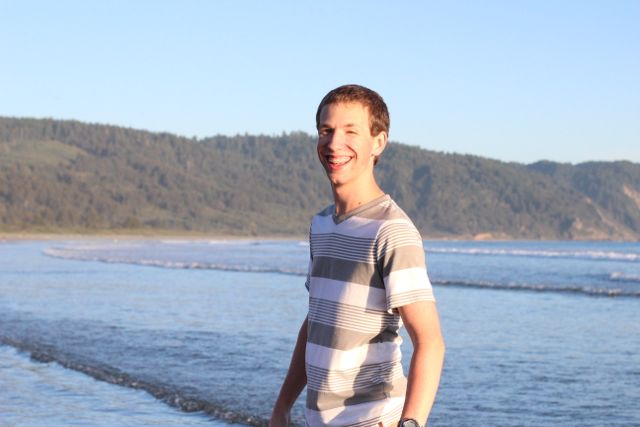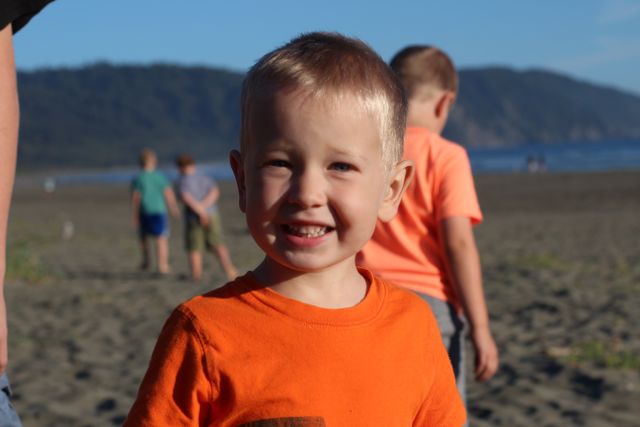 Landon and I quickly tasted our wet fingers to experience the salty sea. Everyone else began inspecting the remains of sea life scattered around. All of the kids, including me, quickly began collecting souvenirs. We were astonished at the great number of shells, sand dollar fragments, and dead crabs on the shore.
I loved little Claire's footprints in the sand:
As the sun began to set, we finished up muddy but content.