Well, I can tell you what Claire thinks of my photography quest: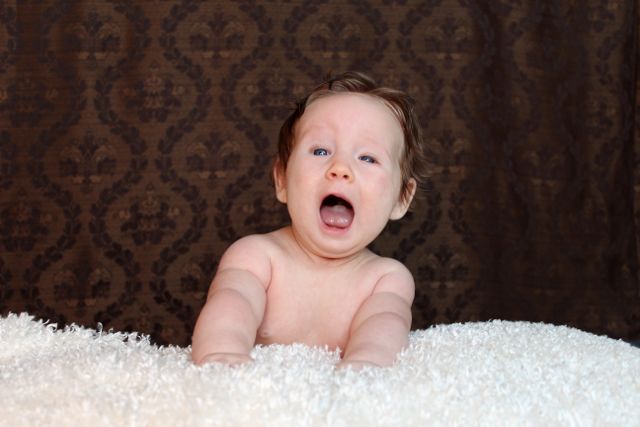 Ha, ha.
 I think she's been getting a little bored of the process. I don't blame her. I do believe that she has had more practice lifting her head on her belly than any of the other babies.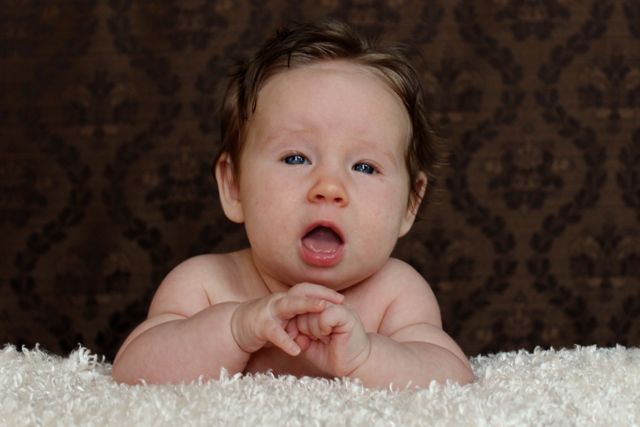 When I try to take her picture, she spends most of her time either trying to eat my new fabrics, or playing with her fingers.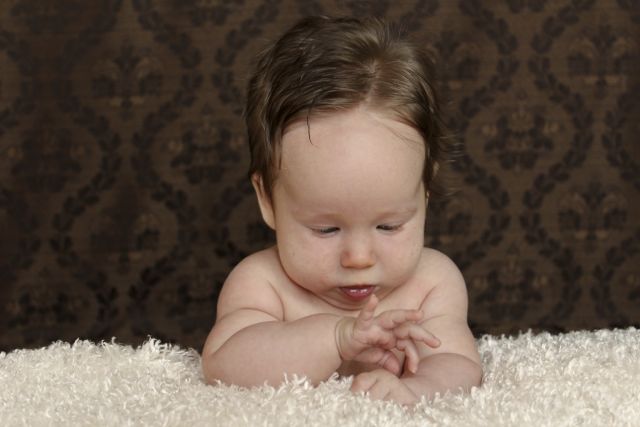 But she gave me a couple good expressions nevertheless.