Our first stop in Chicago was the Shedd aquarium. Dominic really got a kick out of seeing the fish.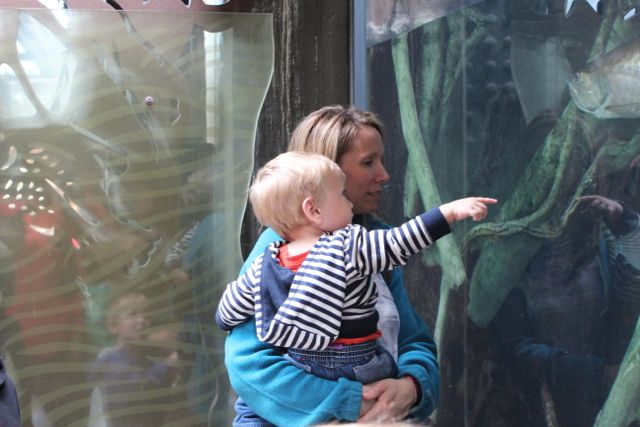 These beluga whales were one of the highlights of the visit for me. They seem to be permanently smiling!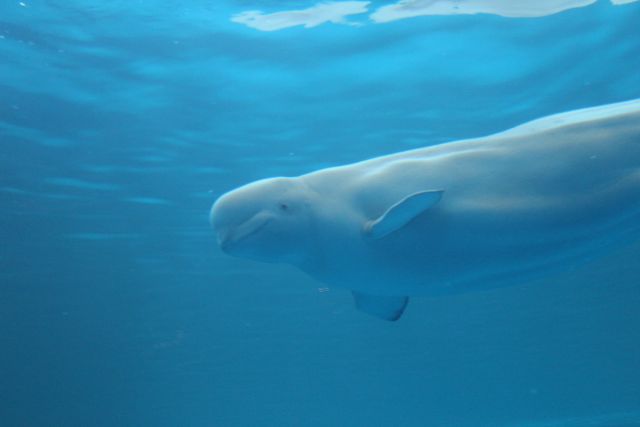 Dominic loved these life-sized penguin statues.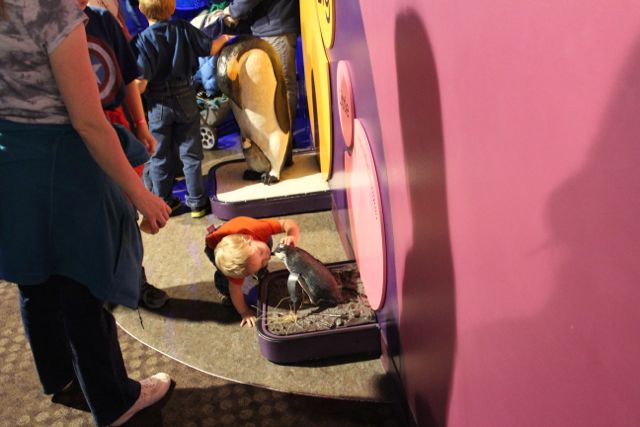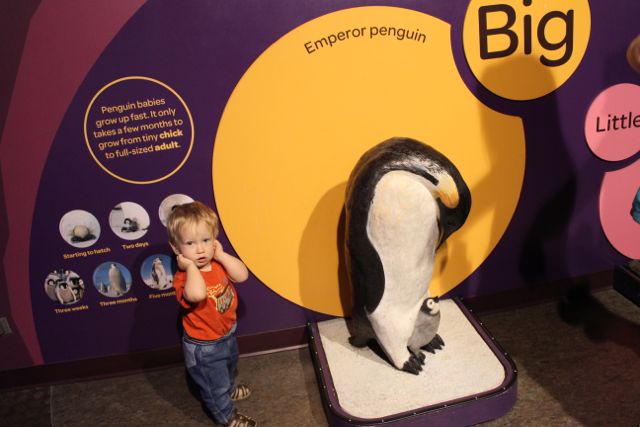 We went to an amazing marine animals show. Here the beluga is 'waving'.
Sea lion barking: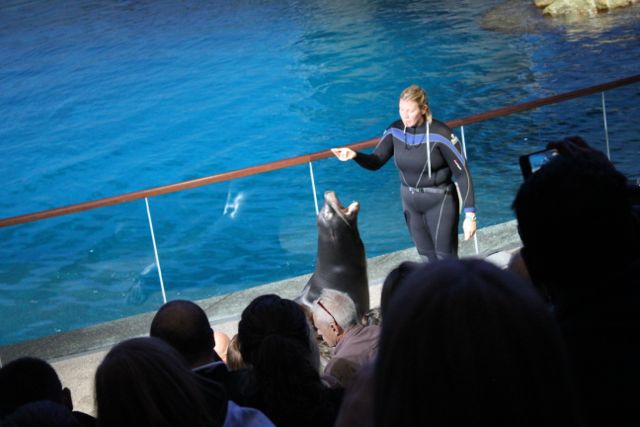 The pacific white sided dolphins were amazing!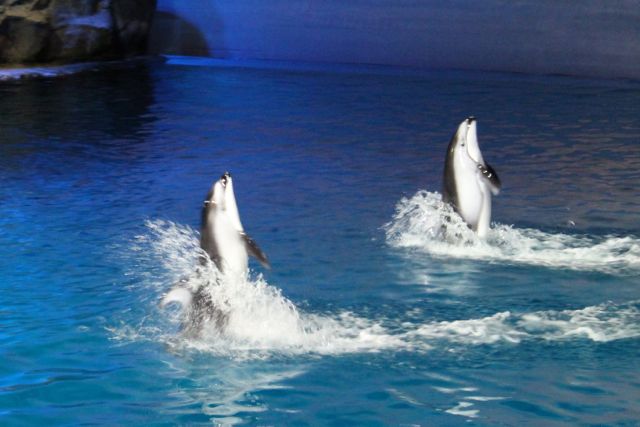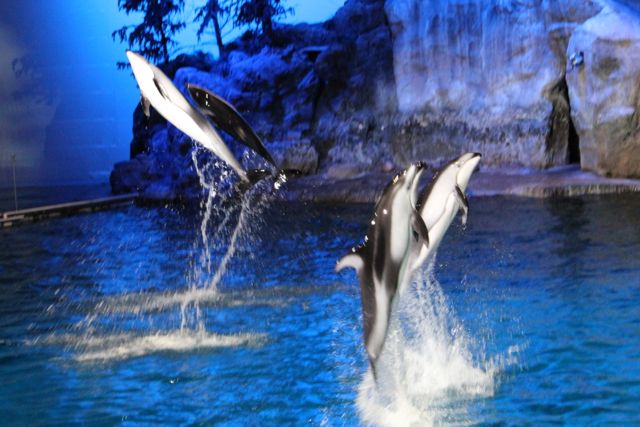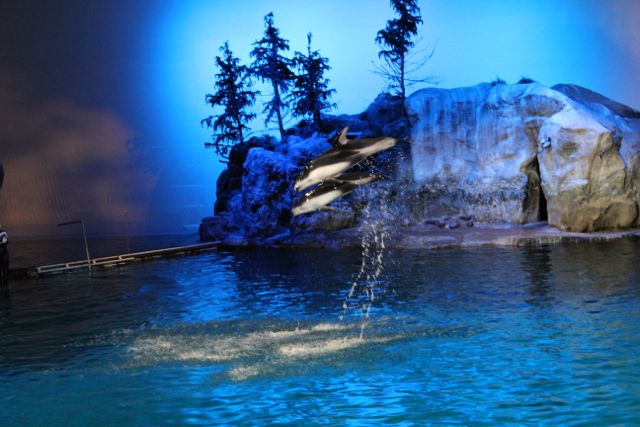 There were some shark eggs on display, and inside the egg the baby shark was swimming around back and forth. It was so cool!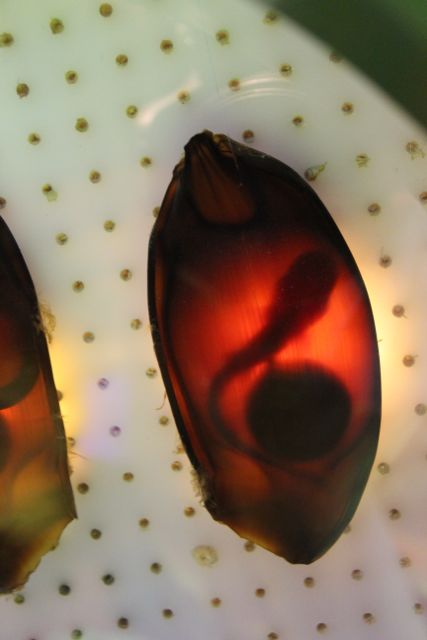 After our family finished at the aquarium, we walked along the lake and into the city to the Willis Tower.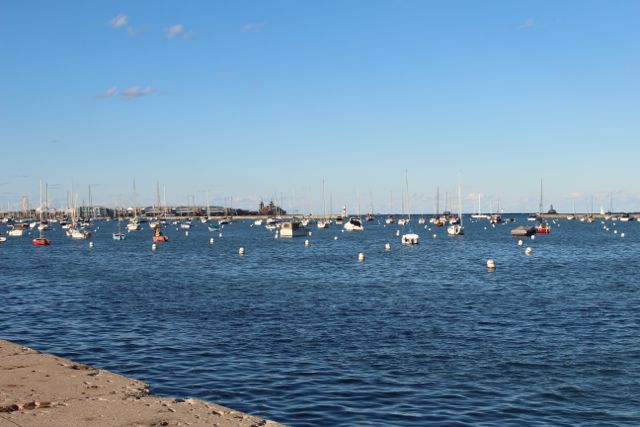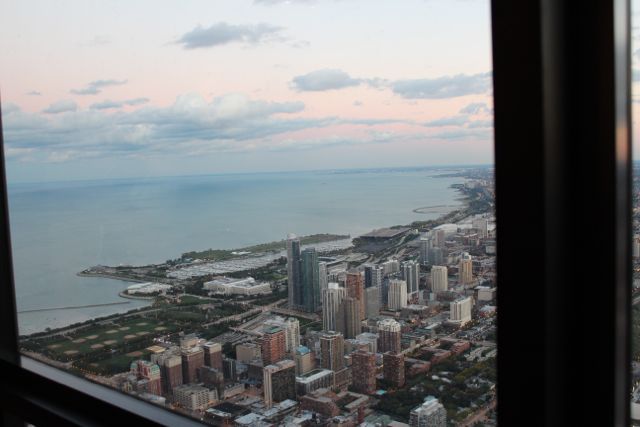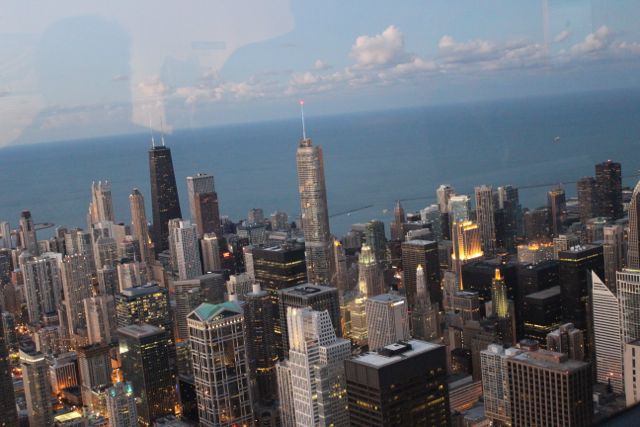 We were there just as the sun was setting, which made a beautiful sight.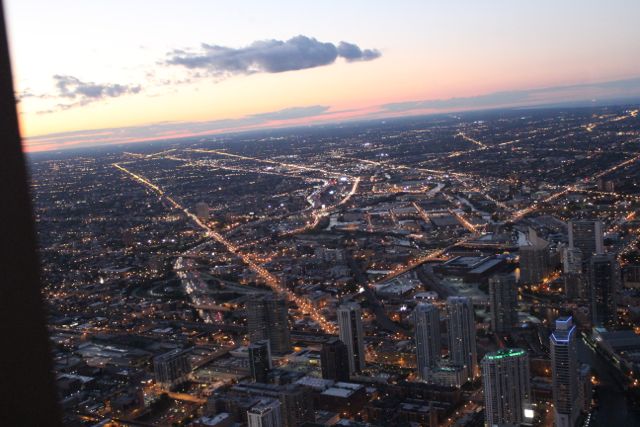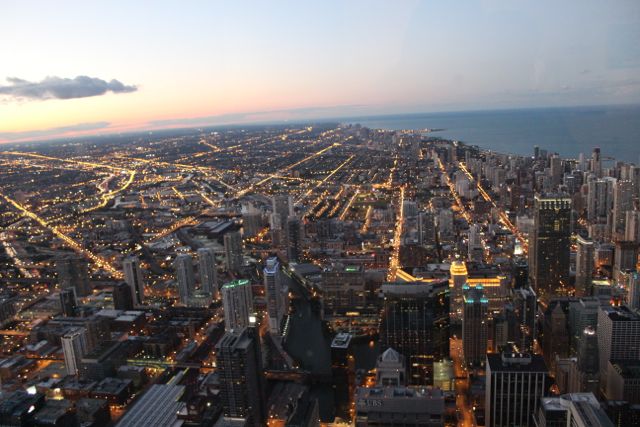 We also visited the Field Museum of Natural History and the Science and Industry Museum. Here are the boys posing with a train-the first to break past 100 miles per hour.