We spent the last weekend of February in Minneapolis. Dominic was pretty excited about the hotel where we stayed, and he crawled over every inch of his new territory.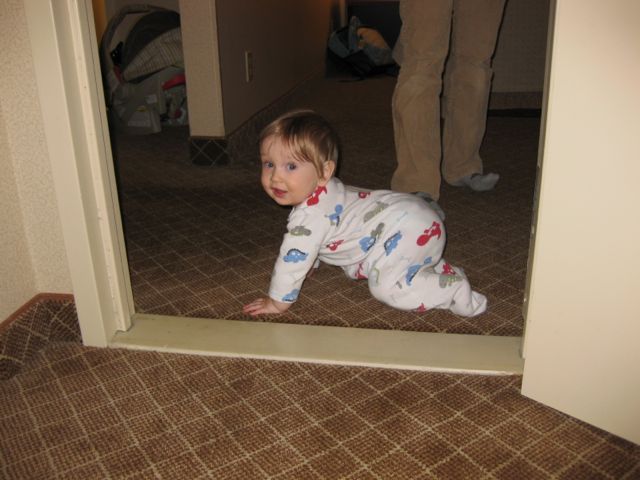 When we arrived at the hotel, we had Chinese food delivered to our rooms. (Daniel ate as he was getting into his pajamas)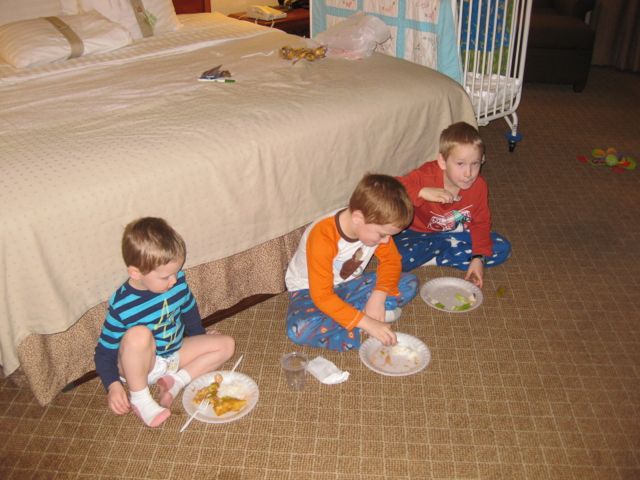 The next day, we went to the aquarium underneath the Mall of America.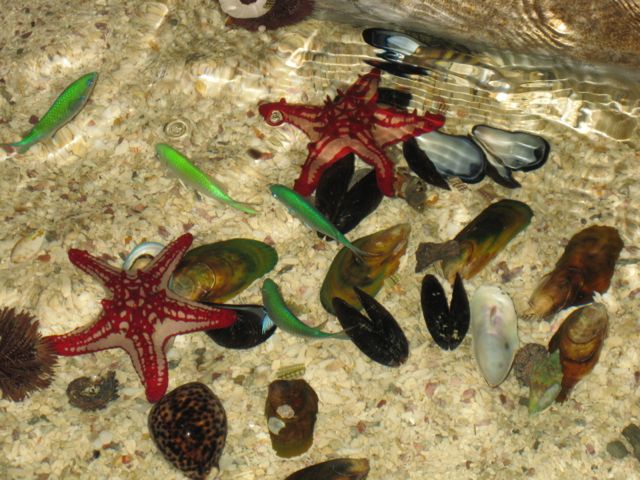 We petted starfish and sea urchins, and neither of them felt like I expected. The starfish were velvety and squishy. Sea urchin spikes were not sharp and pointy, and they were much softer and more pliable than I thought they would be.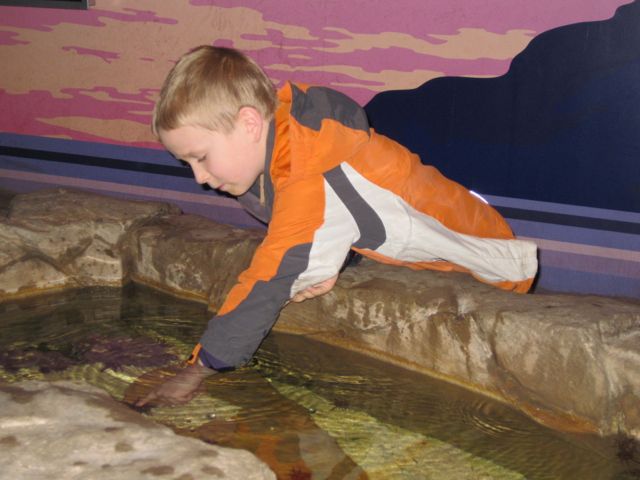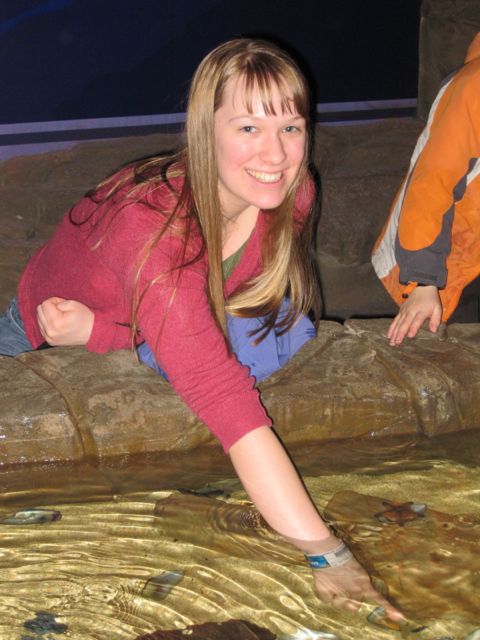 Daniel was way too scared of the starfish to even put his hands in the water, but he was very impressed by the sharks, manta rays, and sea turtles we saw.