I have always been fascinated by the history of the myriad of symbols of the Holy Faith. Great paintings often portray Our Lord and the saints holding one or more of these emblems, and much more can be understood about the meaning of the painting from decoding these items. One example is in Botticelli's 'Madonna of the Pomegranate' a painting that shows Our Lady and the Child Jesus hold a pomegranate. The pomegranate had several meanings based on the multitude of seeds it carries hidden inside, including the many afflictions of the Passion and the fruitfulness of the Resurrection. Using this one symbol, Botticelli remind the viewers of his work of the Child's future.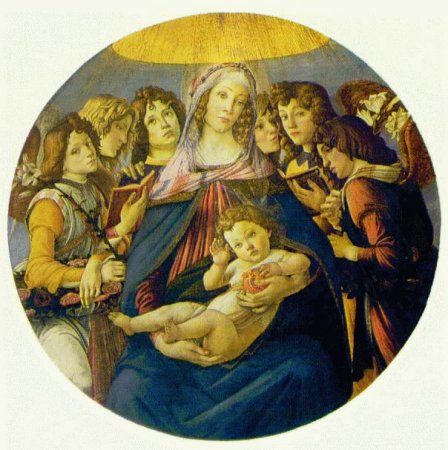 Holy Week is especially rich in symbols, two of which were mentioned in yesterday's Gospel of the Triumphal Entry into Jerusalem. The first to come to mind is the palms strewn on the road in front of Jesus as he entered Jerusalem. Palms have been symbols of victory since ancient times, and Romans would give them to those victorious in battle, and later they were painted on the graves of early Christian martyrs to show their triumph over evil. As the Jews waved the palm branches in the air and laid them on the earth, they may have been expressing their hope that the Messiah would lead them in the conquest of their enemies.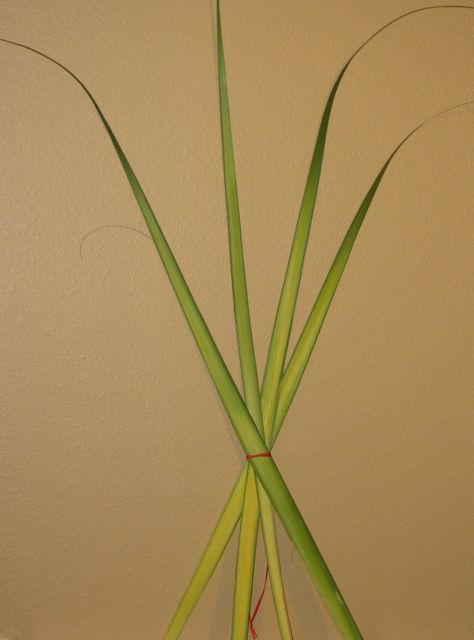 However, Christ had not come to be a military leader, and this he announced with the very means of  his arrival in Jerusalem. He chose to ride a donkey, which in those times represented peace since messengers would ride upon donkeys when conveying tiding of peace, preferring the faster horse in times of war.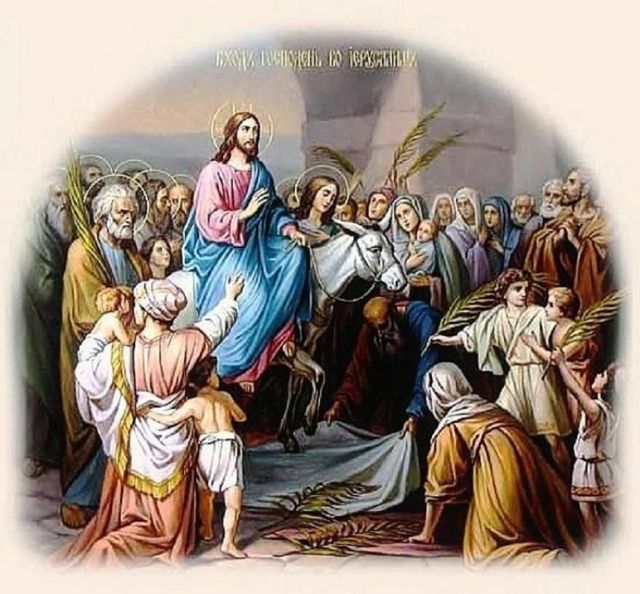 I will post about more Holy Week symbols that I find interesting later!