J+M+J
This week I've been practicing for yet another drama production, the last of the summer. This time, we were putting on an unabridged Much Ado About Nothing. The, story, set in Spain in the 1500's, revolves around Count Claudio and the lady Hero, recently engaged. They trick  their friends, Benedick and Beatrice (who constantly argue with each other), into falling in love with each other by letting them overhear talking about how much they secretly love each other. Meanwhile, evil Don John nearly ruins Hero and Claudio's marriage by convincing Claudio that Hero loves someone else. But in the end, everything ends well, and the two couples are happily married.
I played Ursula, one of Hero's attendants, and I took part in the scheme to bring Beatrice and Benedick together. I loved my costume, and two other girls in the play did my hair in three braids again braided together.
Our performance was Saturday night, and we narrowly avoided being rained on. We could hear faint thunder the entire play, and it started raining about fifteen minutes as we finished. Very close!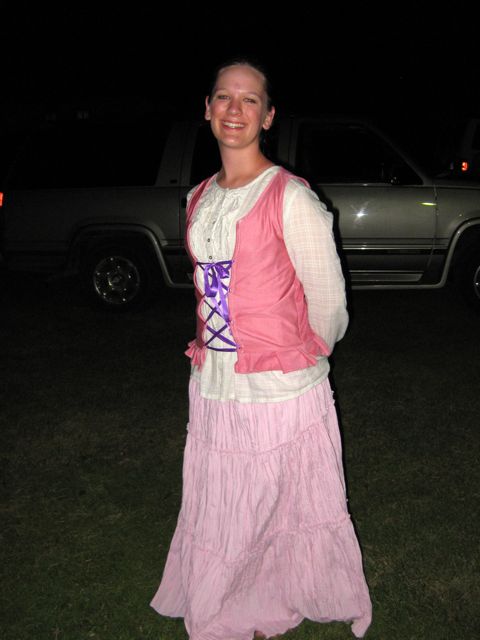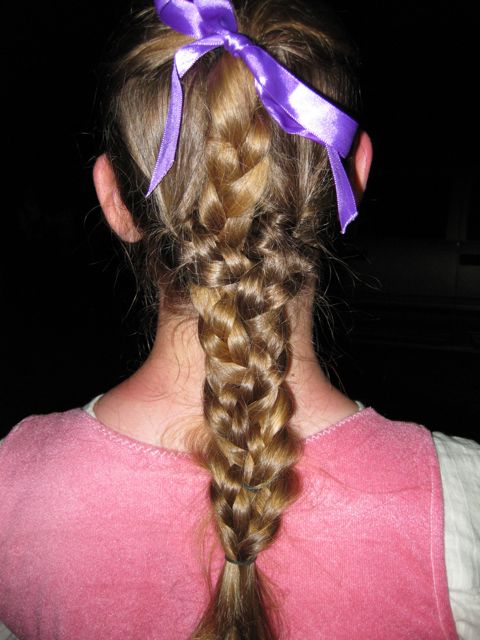 A+M+D+G