J+M+J
Each year on Halloween, Saint Margaret's Fellowship hosts an All Saints Eve Party. Children dress up as a saint and play saint related games such as: St. Peter's Fishing Hole, Saint Bingo, and St. Therese's Rose Toss. There is also a parade of saints and a Litany of Saints where children say the name of their saint and everyone responds, pray for us.
This year, I was Bl. Kateri Tekakwitha. I made my own costume and Maria's St. Joan of Arc costume and Alexander's St. John the Baptist costume.
My friend Grace and I were in charge of Pin the Bread in St. Elizabeth's Basket (inspired by the way St. Queen Elizabeth secretly took bread to the poor) and the Halo Toss. First I ran the bread game. The tape on the bread was so worn out it wouldn't stick to the picture of St. Elizabeth, so I had to constantly grab the bread from all over the place along with tying the blindfold on. Then Grace and I switched, and I worked at replacing the heads and wings on the angels that wouldn't stay until the party ended. It was fun work.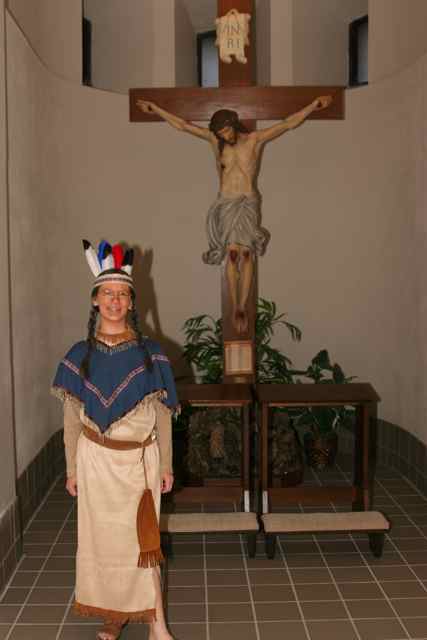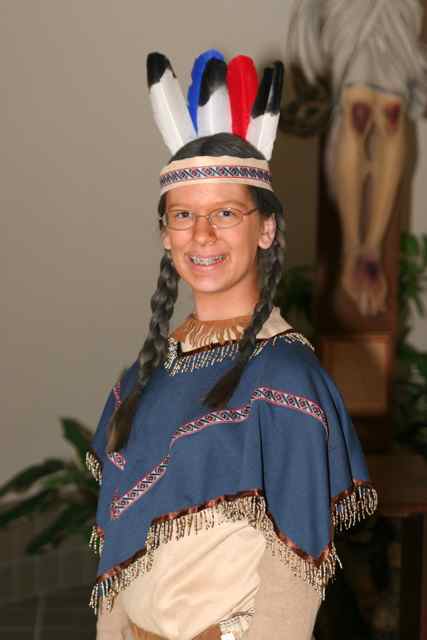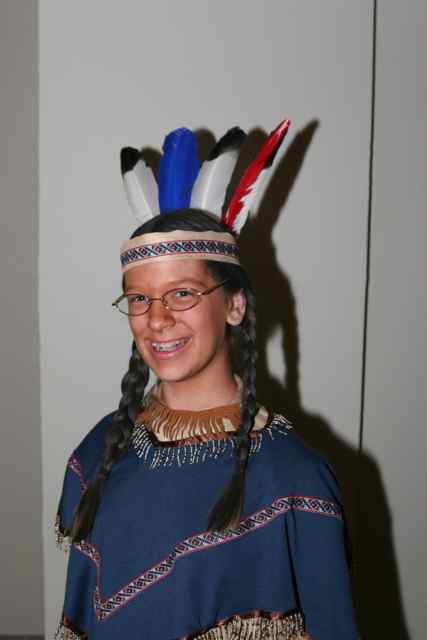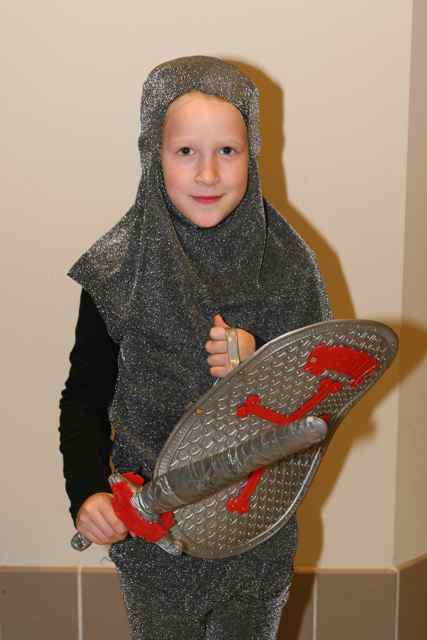 St. Joan of Arc, ready to lift the siege of Orleans, crown her dauphin, and free France from the grip of the English!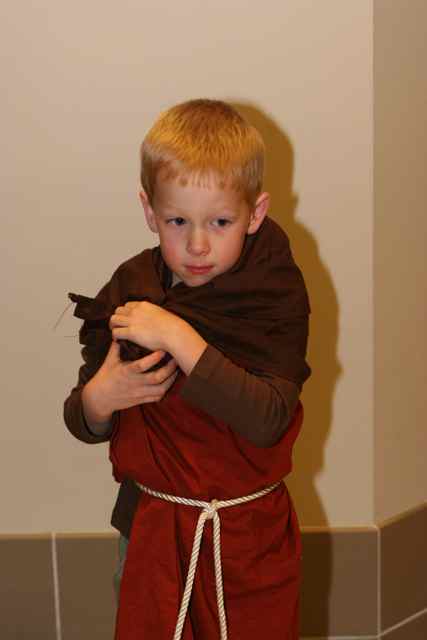 St. Tarcisius, zealously guarding the Blessed Sacrament from the Romans!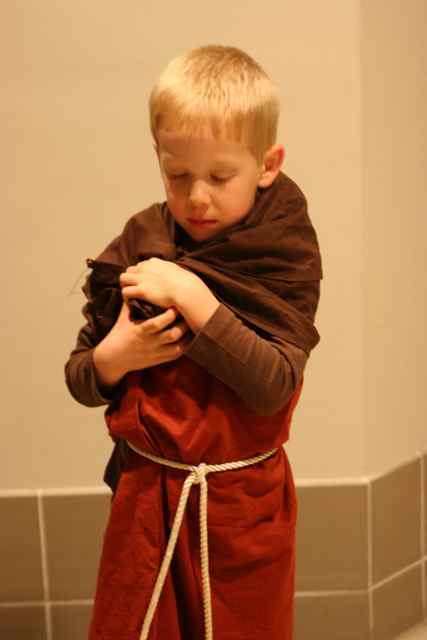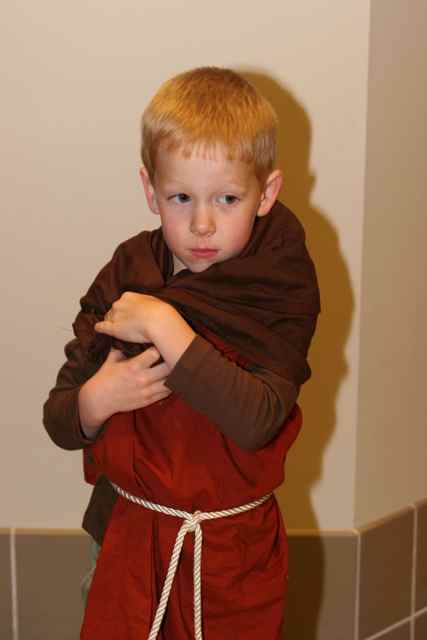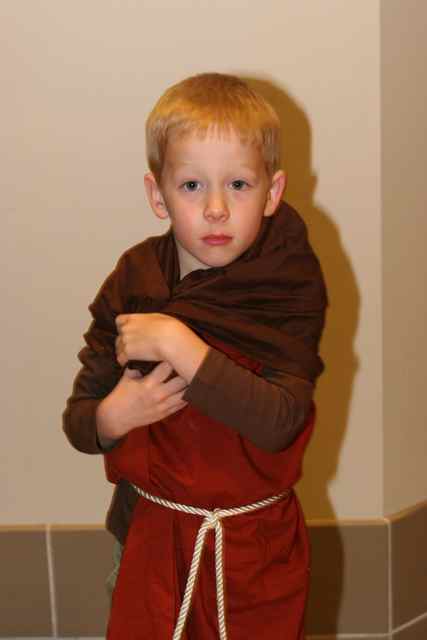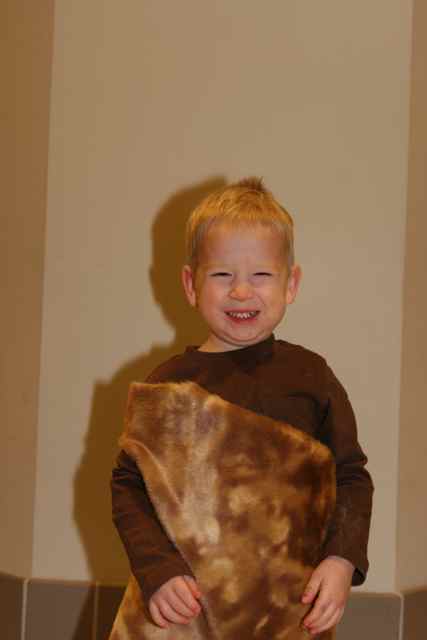 "Make straight the way of the Lord!"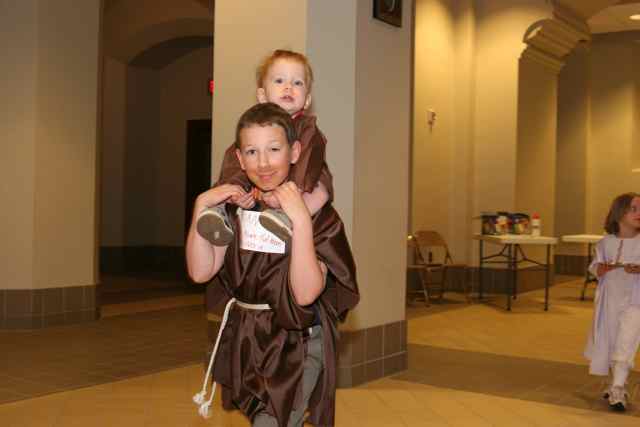 St. Christopher carrying the Christ Child across the stormy river.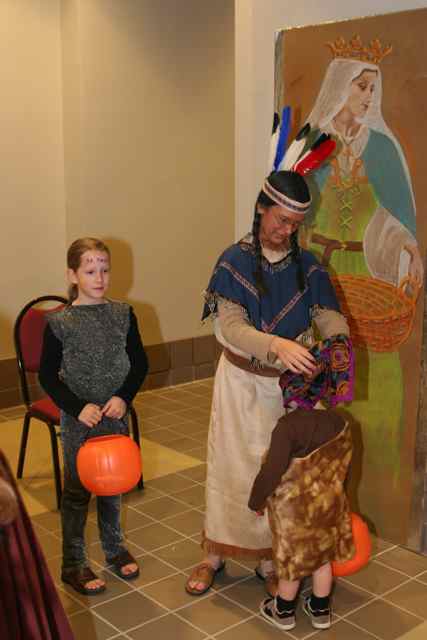 Putting the blindfold on Alexander while Maria looks on.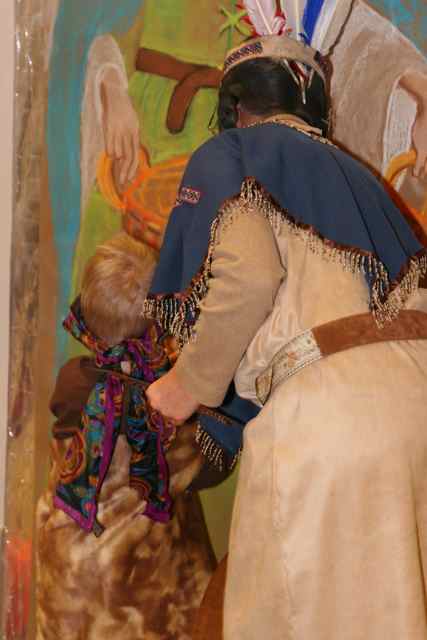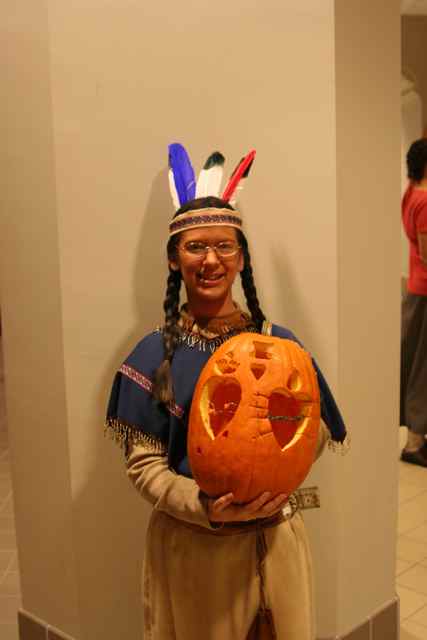 The pumpkin I carved all by myself picturing the Sacred Heart of Jesus and the Immaculate Heart of Mary.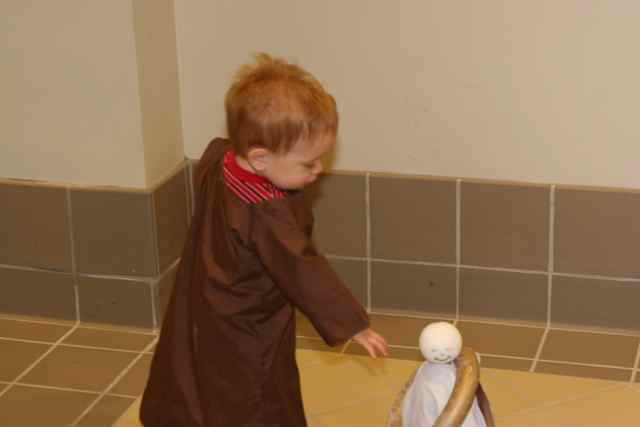 Joseph investigates a wingless angel.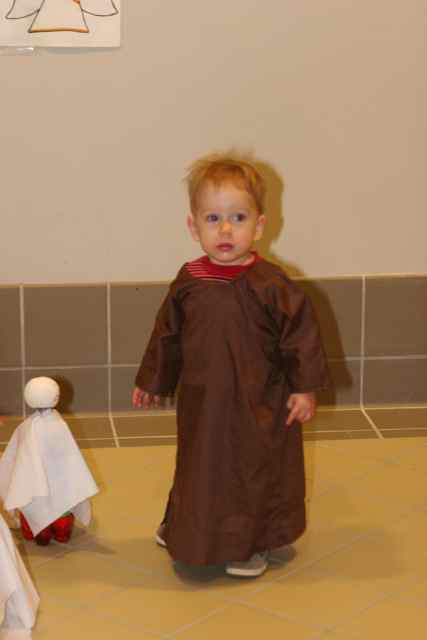 Caught in the act of stealing the head!
A+M+D+G