Monday Dad took us to see a man take a maple tree that had fallen down and turn it into boards. First we stoped at Dad's friend Mr. Swenson's, house, (the man who owns the logs). The girl behind Mr. Swenson and Dad in this picture is his daughter.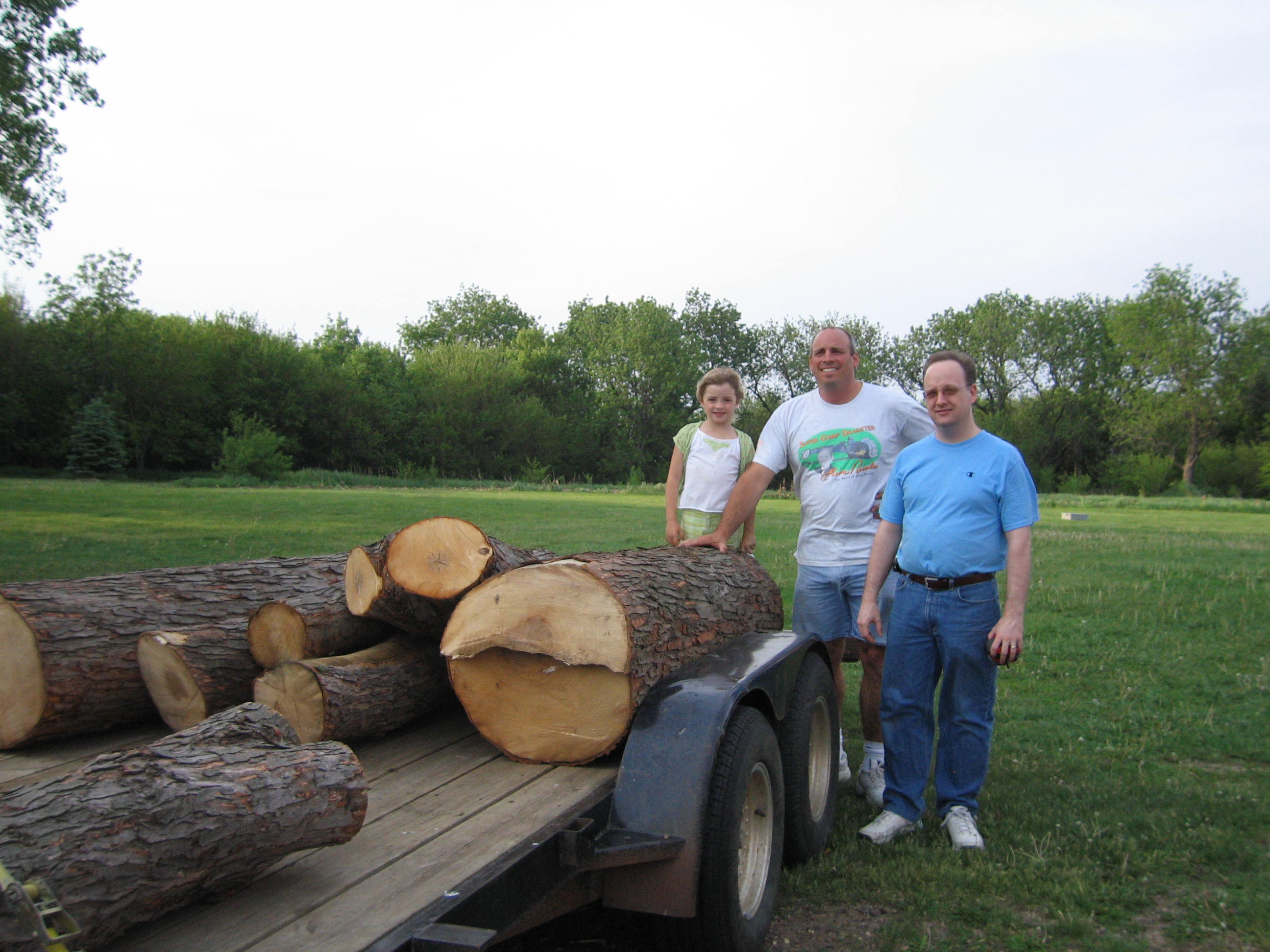 Then we continued on to the house of the man-who-turns-logs-into-boards. He had several stacks of logs. This is a picture of the smallest one.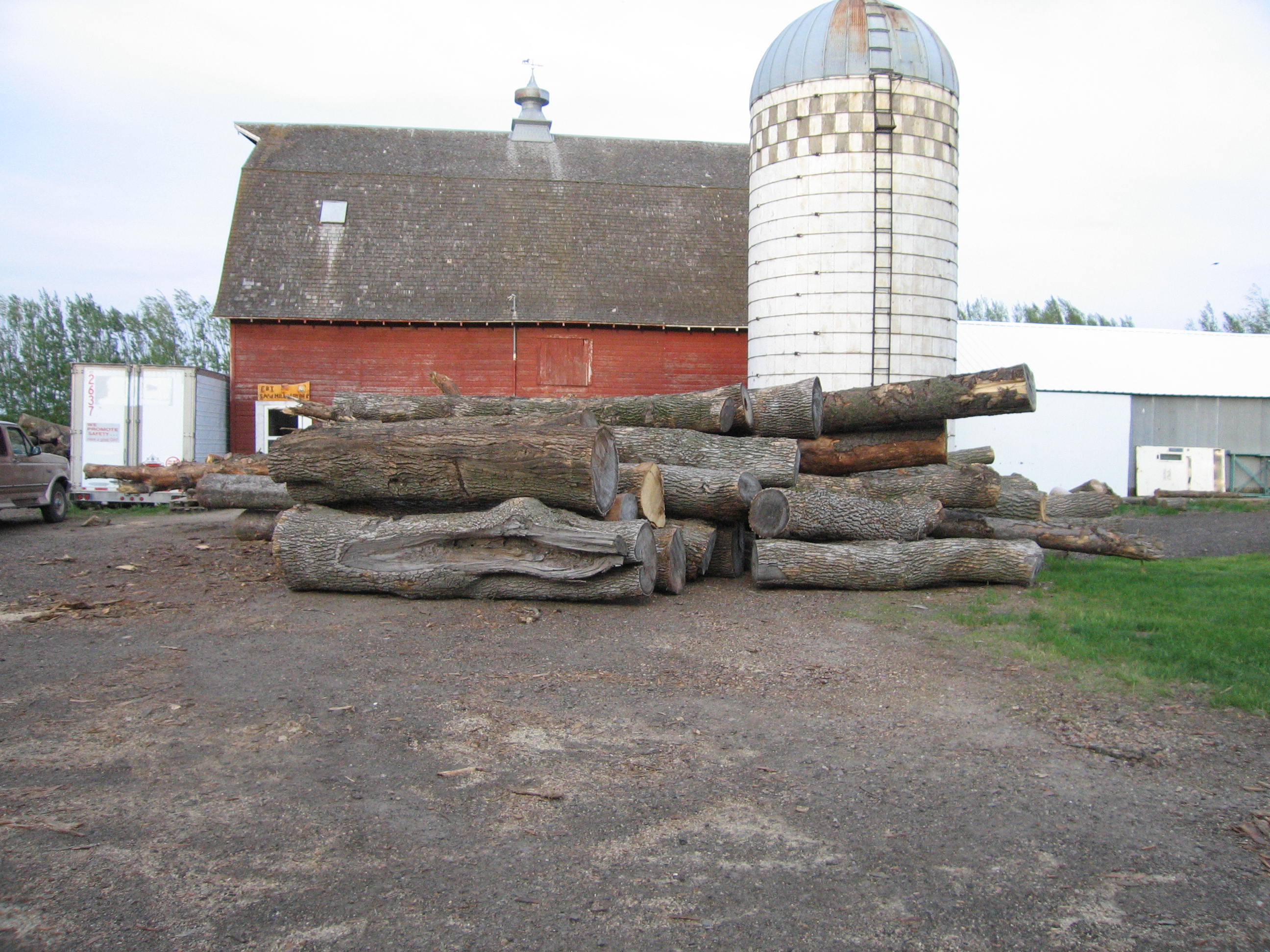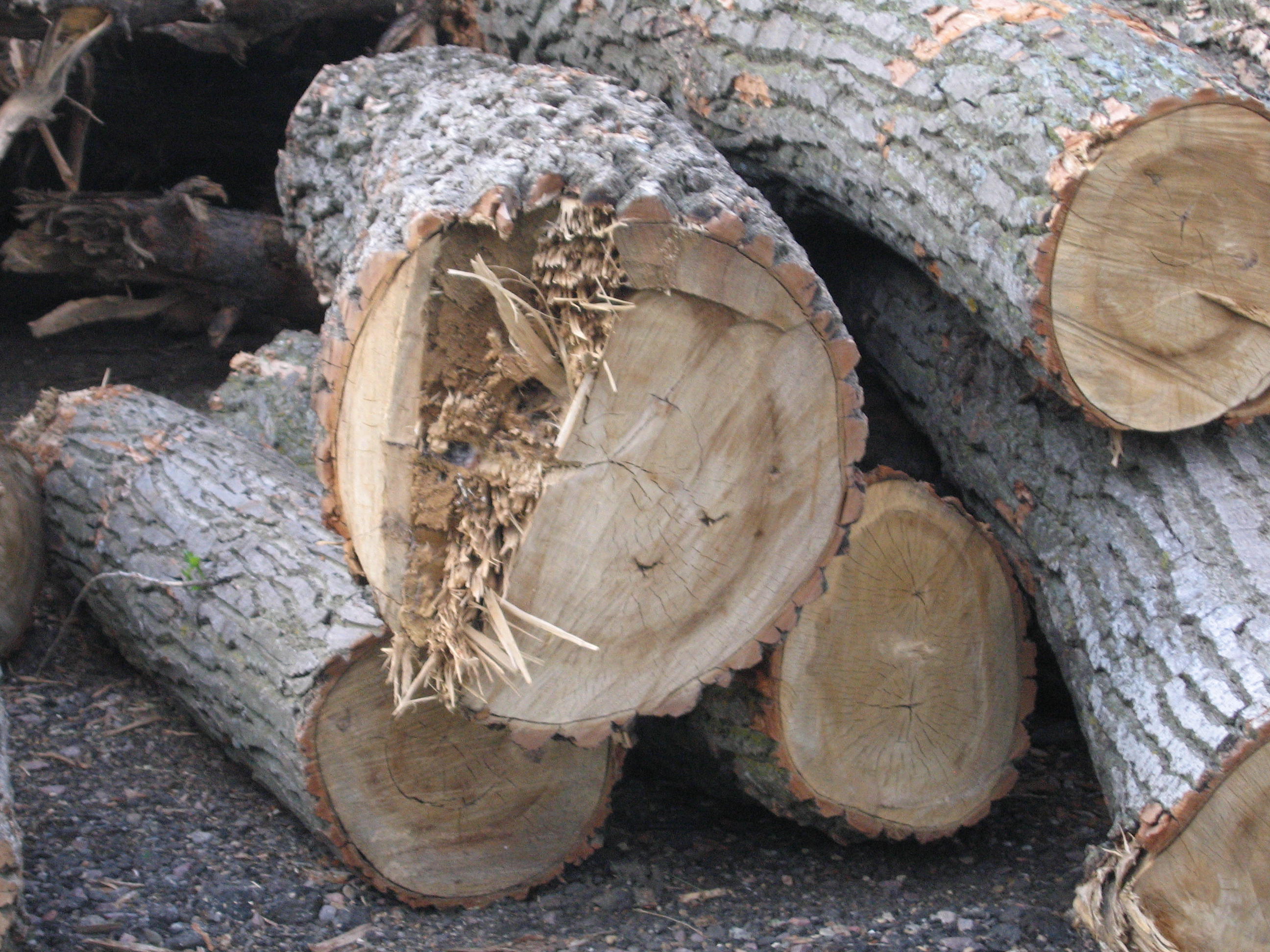 This is the top tip of a seventy feet long tree. It  is not often you get this view of a tree.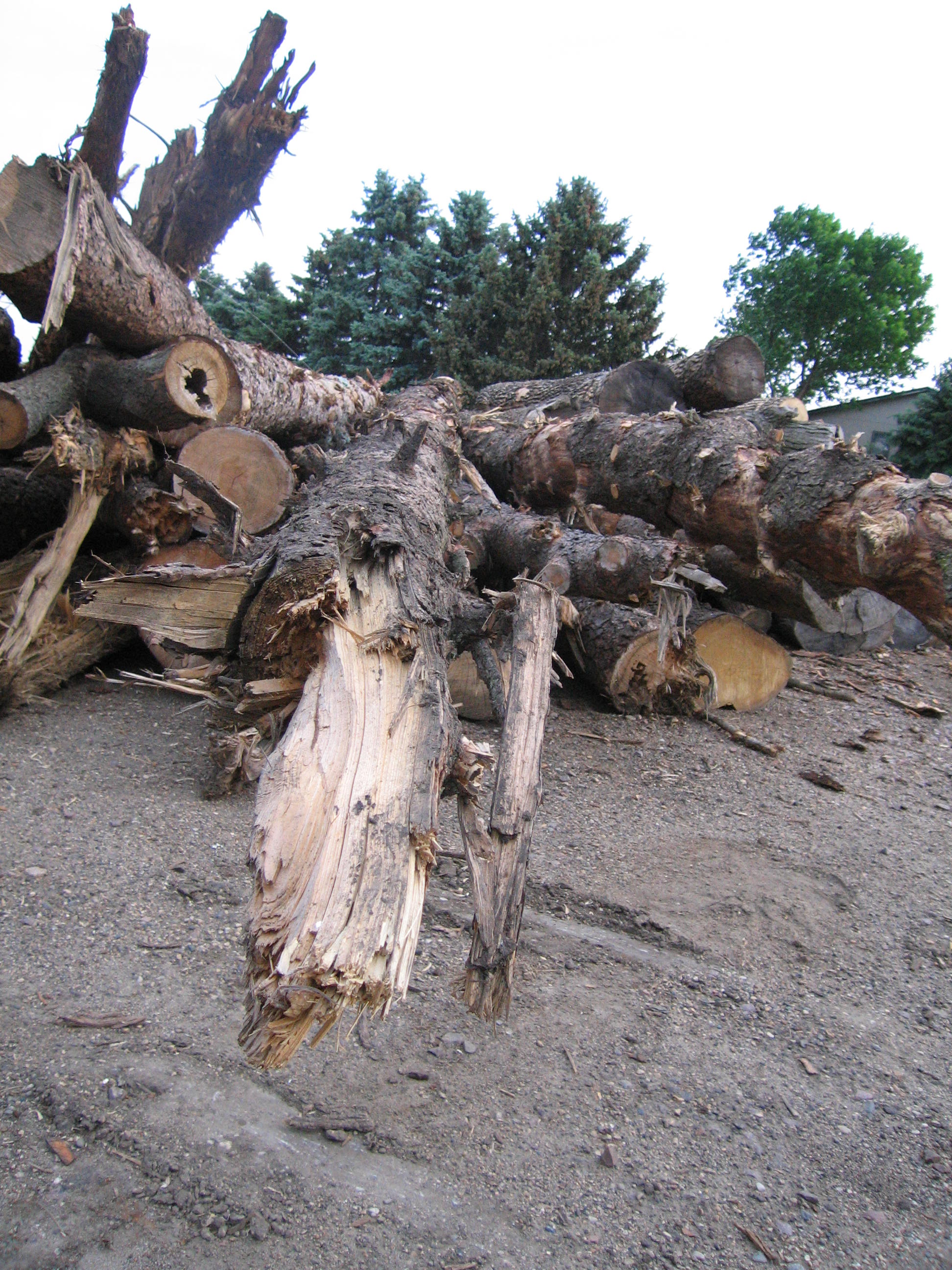 One can barely see the end!
The wood-man lifted the heavy logs out of the trailer with a machine.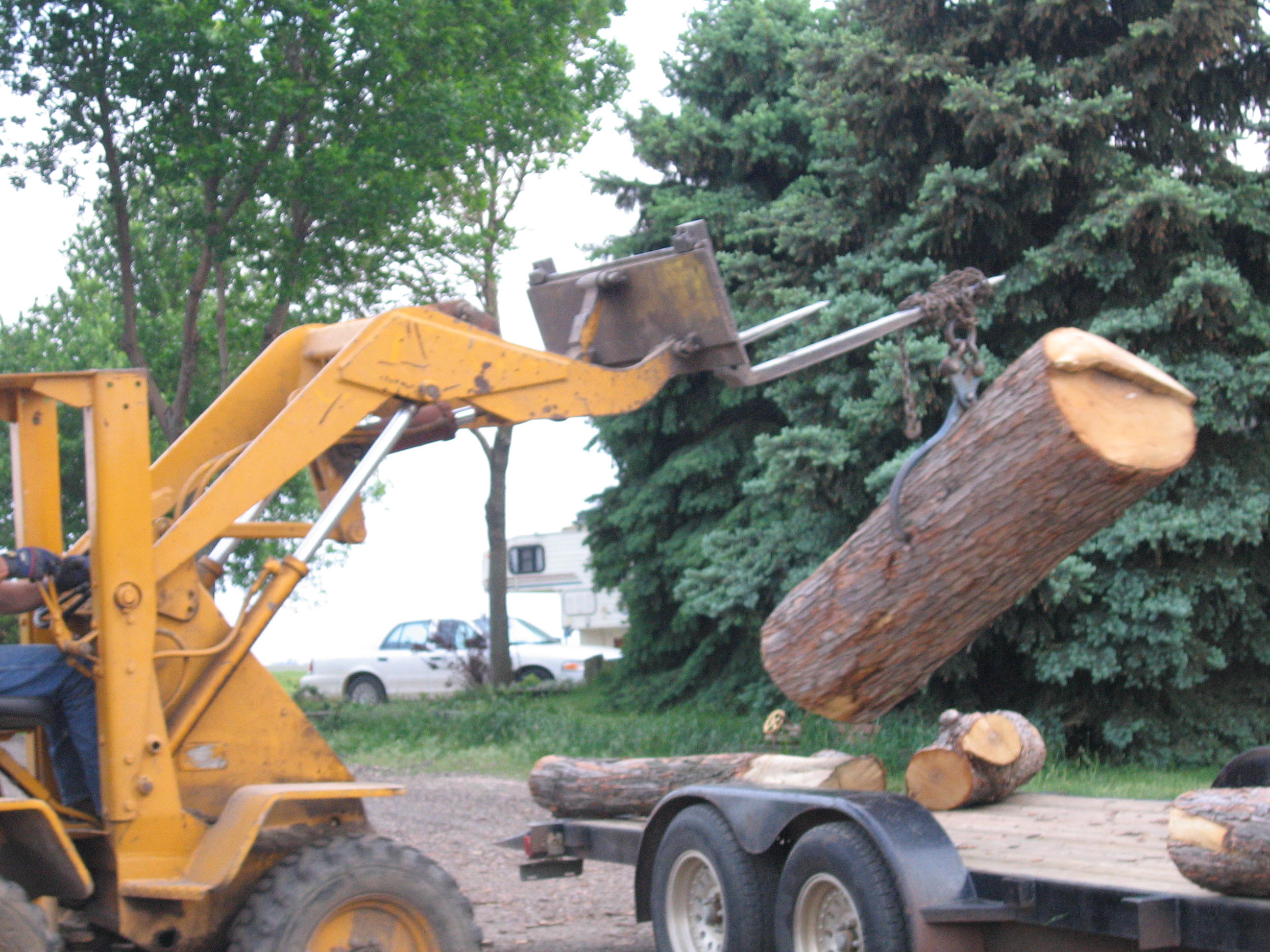 He had some very interesting stuff in his workshop, such as this: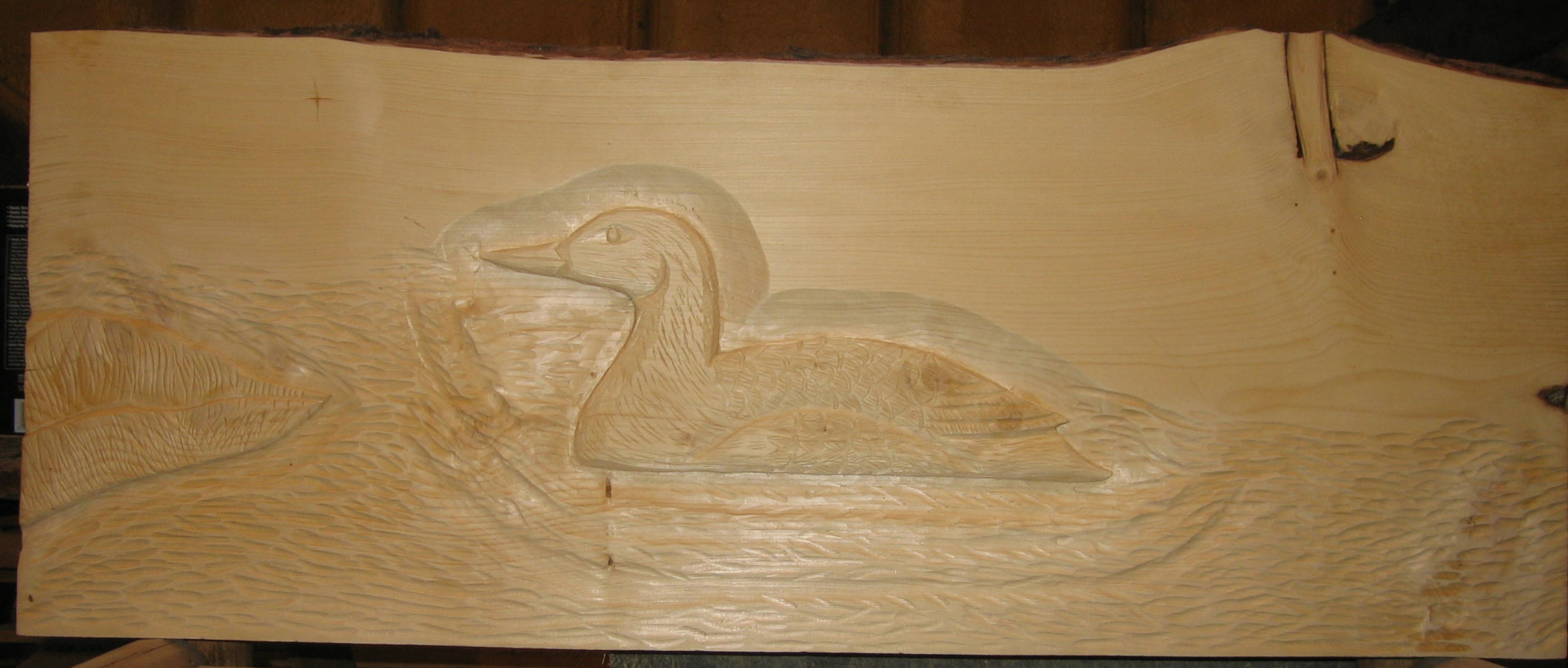 Finally the man began to cut the wood. first he cut of a smooth horizontal sliverof bark off, then little hand-like grips came up and turned the log over. He repeated this procedure untill all bark was removed. then he cut longer boards off.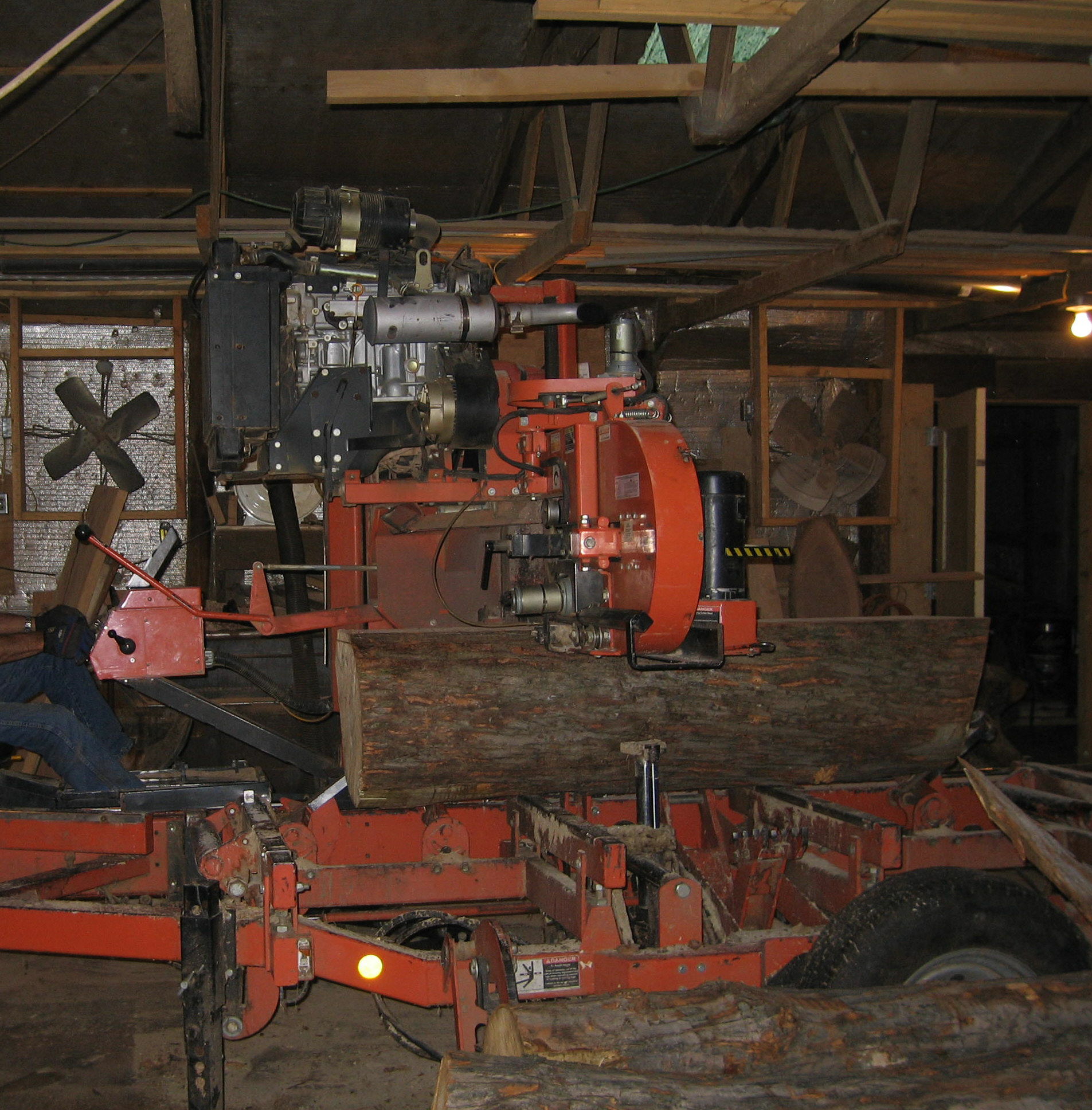 The logs were square and bare atfer they were done having the bark removed. then the man cut bigger boards off the log.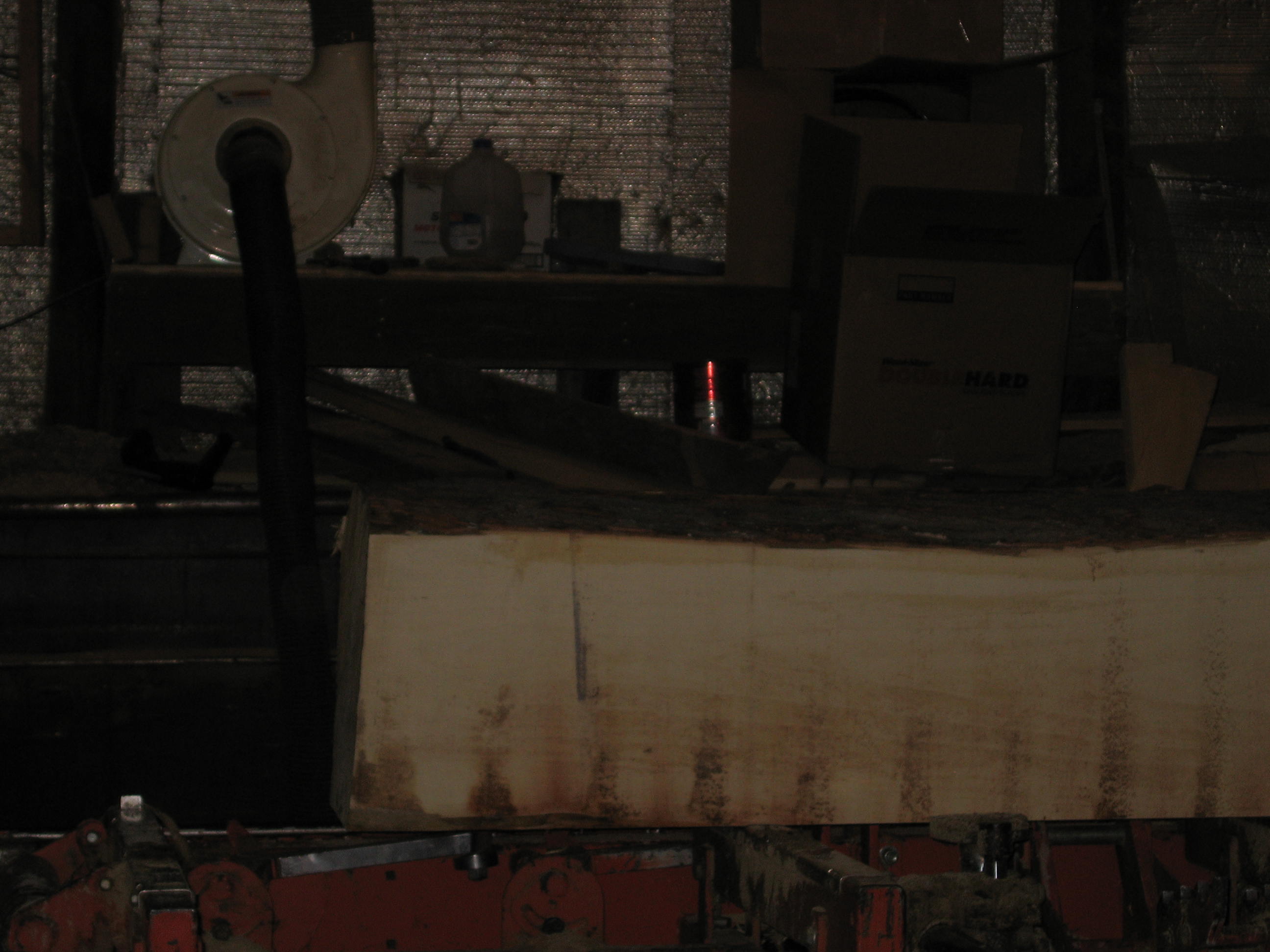 Pieces with only a little bark were sent through another machine to remove it.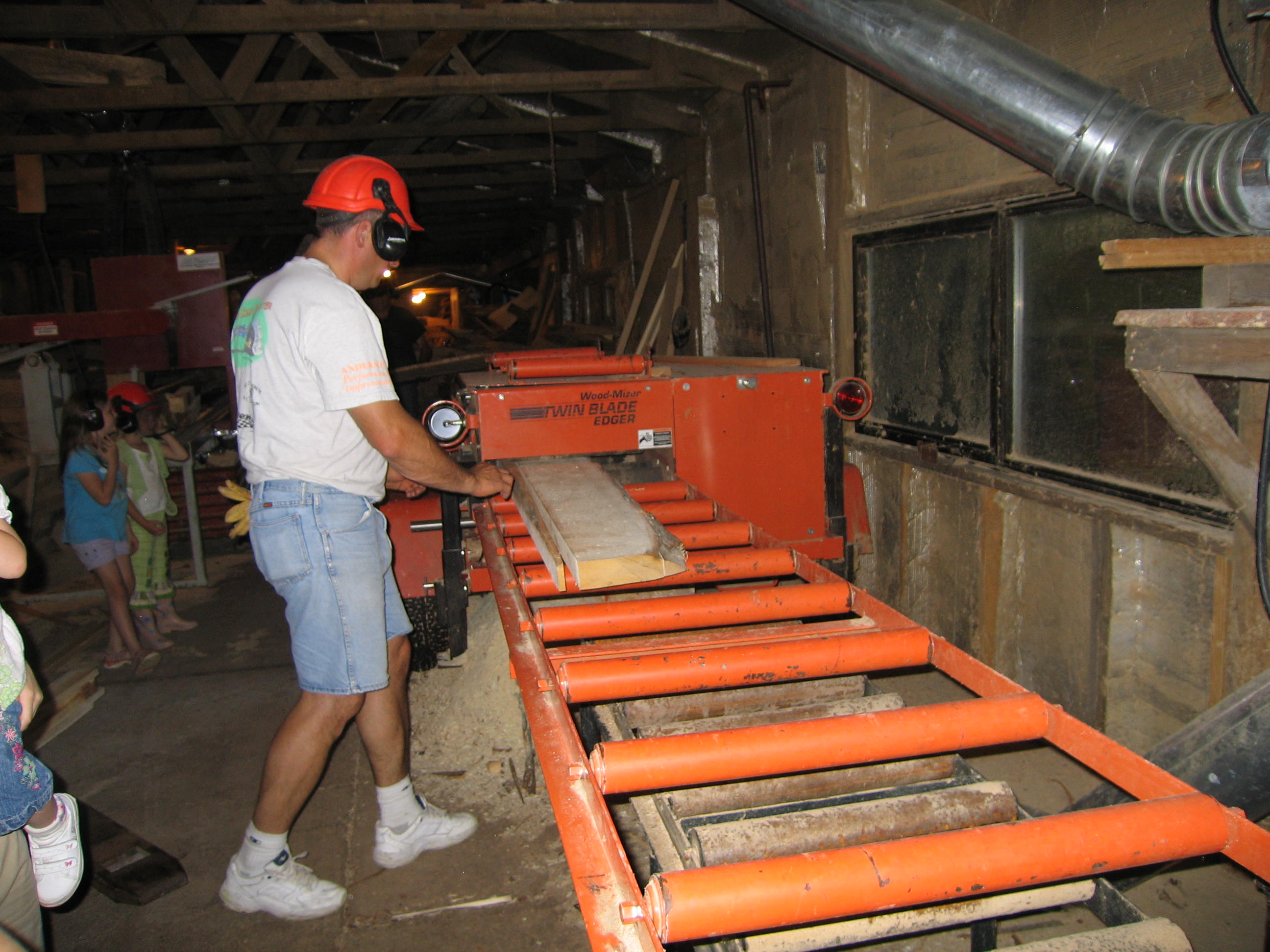 After we left we went back to Mr. Swenson's house to see his goslings and ducklings.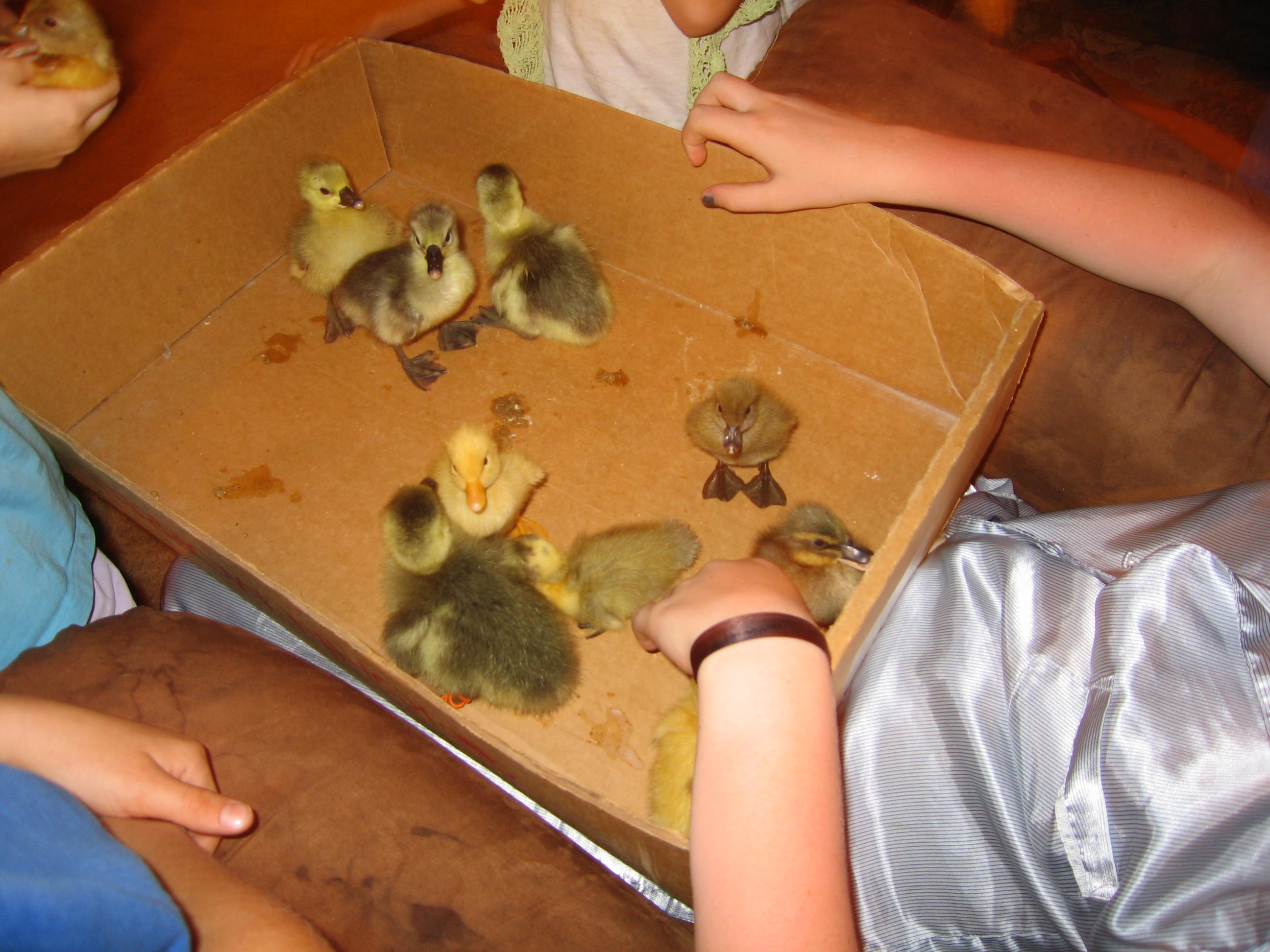 When we finally returned home, we were very tired and happy to go to bed.